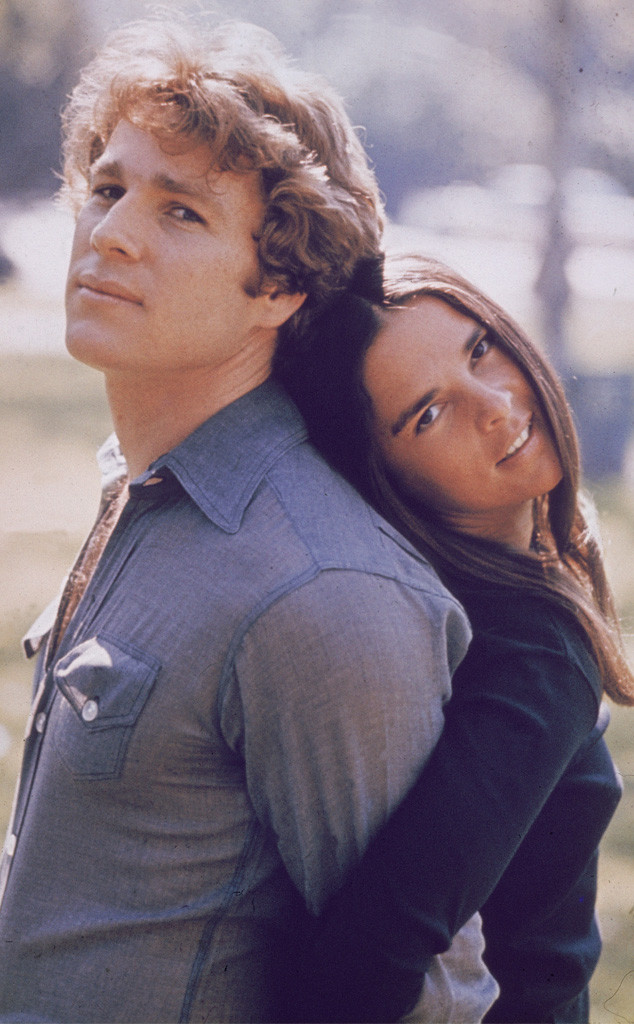 Paramount Pictures/Courtesy of Getty Images
This may break your heart...or, for you cynics, confirm what you'd believed all along—that the famous line from Love Story, "Love means never having to say you're sorry," is bogus.
At least, according to Ali MacGraw, who was the first to utter the words onscreen in the 1970 tearjerker, in which she played dying cancer patient Jenny Cavalleri. She and co-star Ryan O'Neal, who played her beau, young lawyer and "preppy" Oliver Barrett IV, reunited for an on-camera Hollywood Reporter interview, which was posted on Tuesday, June 25.
"It's a crock!" MacGraw, 75, told the outlet, regarding the "sorry" quote, the movie's tagline.
"You'd better say you're sorry!" added O'Neal, 73.