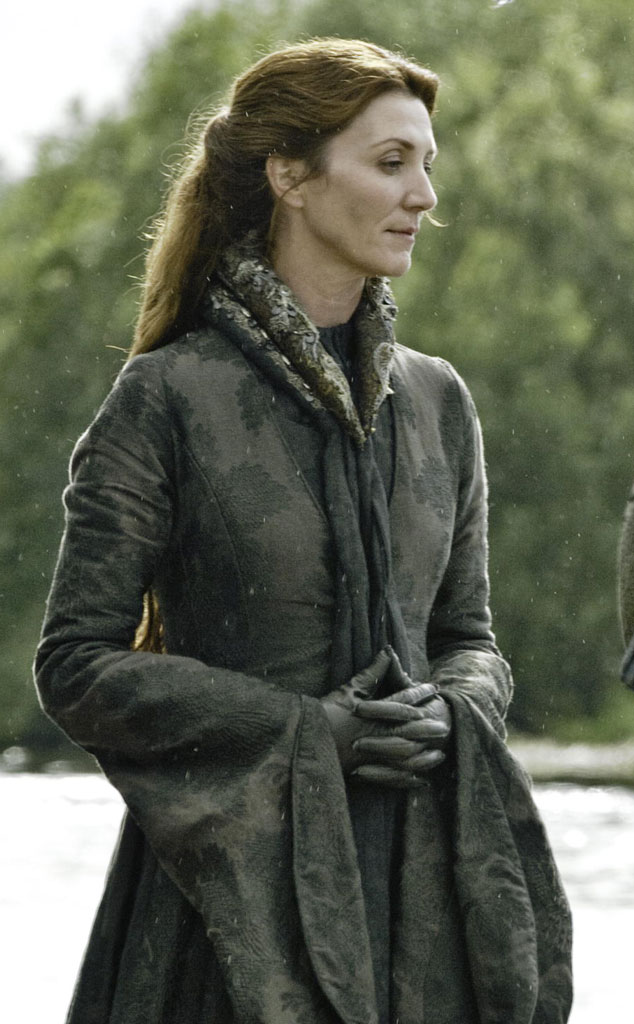 Helen Sloan/HBO
Sorry Game of Thrones fans, you won't meet Lady Stoneheart.
After not appearing in the finale like so many had hoped, especially after Lena Headey's (possibly drunk) Instagram tease, Michelle Fairley basically confirmed Catelyn Stark will not return as Lady Stoneheart.
"Yeah, the character's dead. She's dead," Fairley told Entertainment Weekly.
Boo, hiss. No zombies for Game of Thrones.
"You respect the writers' decision. I knew the arc, and that was it. They can't stick to the books 100 percent. It's impossible—they only have 10 hours per season. They have got to keep it dramatic and exciting, and extraneous stuff along the way gets lost in order to maintain the quality of brilliant show," she said while promoting 24: Live Another Day.