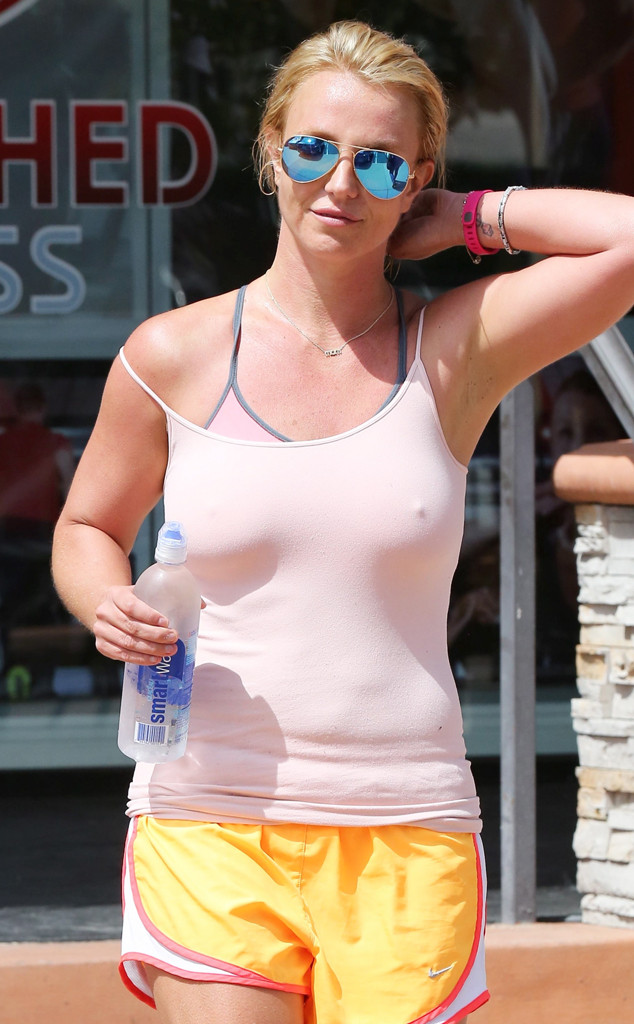 Jack-RS-Chris-Primo/X17online.com
Hey, it can be really cold in the gym—especially when it's hot outside in L.A.
Britney Spears finished up a workout Thursday and was still showing the effects of a cranked-up AC despite the sunny weather, her sports bra and thin tank-top unable to keep her nipples from poking through.
Sorry, it was, er...hard not to notice. (Where is a sauna suit when you need one?!)
Otherwise, it was just a usual trip to the gym for the incredibly disciplined pop star, who, when she isn't onstage or with her kids, always seems to be just finishing a workout or dance rehearsal.