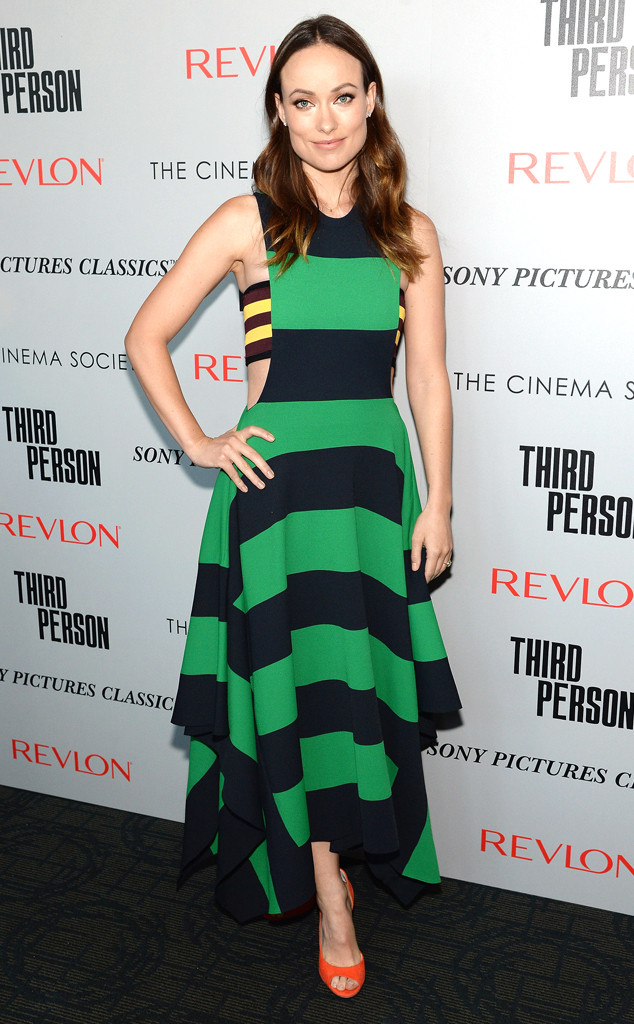 Jamie McCarthy/WireImage
Those who know Olivia Wilde and/or follow her on Twitter can vouch that she's got beauty and brains, so it should come as no surprise that her sassy comment about a sexist joke made about her in a movie review was nothing short of perfection.
GQ magazine writer Tom Carson has since apologized for his choice of words in his critique of Paul Haggis' independent film Third Person, in which the 30-year-old actress and new mom plays a writer named Anna.
The title of Carson's review in GQ is "The Redeeming Part of Paul Haggis's Third Person: Liam Neeson and Olivia Wilde's Sex Scene" and in his review, Carson wrote, "She's supposed to be a writer too, but your belief in that won't outlast Wilde scampering naked through hotel corridors once Neeson playfully locks her out of his room. With that tush, who'd need to be literate? Who'd want to?"
"HA. Kiss my smart ass, GQ," Wilde said on her Twitter page on Tuesday, responding to a tweet from Jezebel, which used the headline, "Olivia Wilde's ass too nice for her to play a writer, says GQ review."