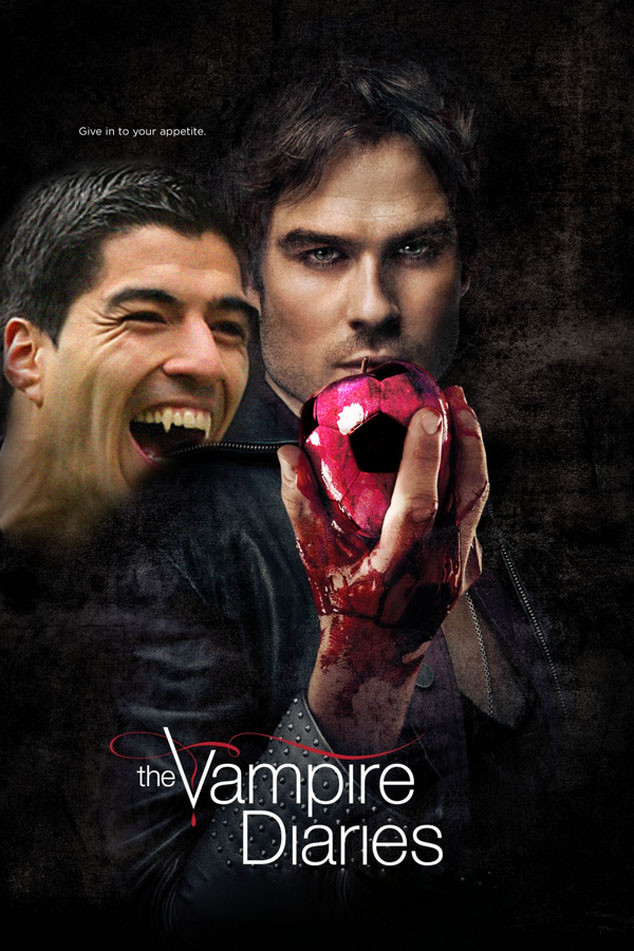 Twitter
Damon, watch out! Luis Suárez is behind you...and he looks hungry!
The Uruguayan forward is making headlines because he is accused of biting Italian defender Giorgio Chiellini during a World Cup soccer match on Tuesday, June 24. The Internet is already being bombarded by fan-made memes and parodies. One caught the attention of one of its subjects, Ian Somerhalder, who posted the photo on his Instagram page.
The photoshopped image incorporates a season 3 publicity photo of the CW's The Vampire Diaries and shows Suarez sporting fangs and appearing to bite the shoulder of the actor's character, the vampire Damon Salvatore.
"Umm.. Apparently there's a new cast member joining @vampirediaries…@luis16suarez!!" said Somerhalder, 35. "#WorldCup2014 #LuisSuarez #IanSomerhalder."