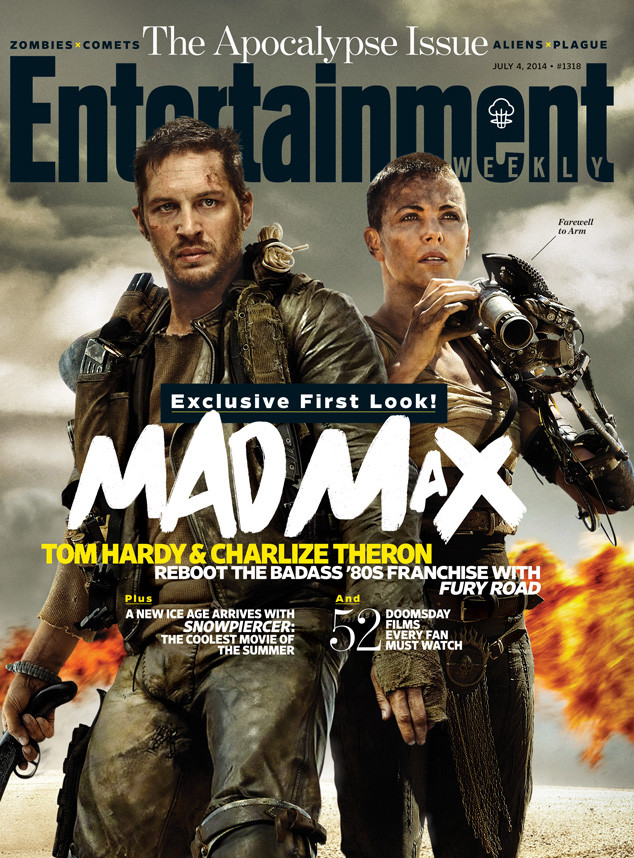 Entertainment Weekly
Tom Hardy and Charlize Theron look pretty badass in the upcoming flick Mad Max: Fury Road!
Entertainment Weekly's latest covering is giving fans a first look at the actors from their upcoming action film.
In the cover shot, Hardy looks roughed-up with blood on his face as he stares fiercely into the distance. The 36-year-old actor is outfitted with lots of military gear while holding a gun. As for Theron, the 38-year-old Oscar winner sports a shaved head and a bionic, mechanical left arm.