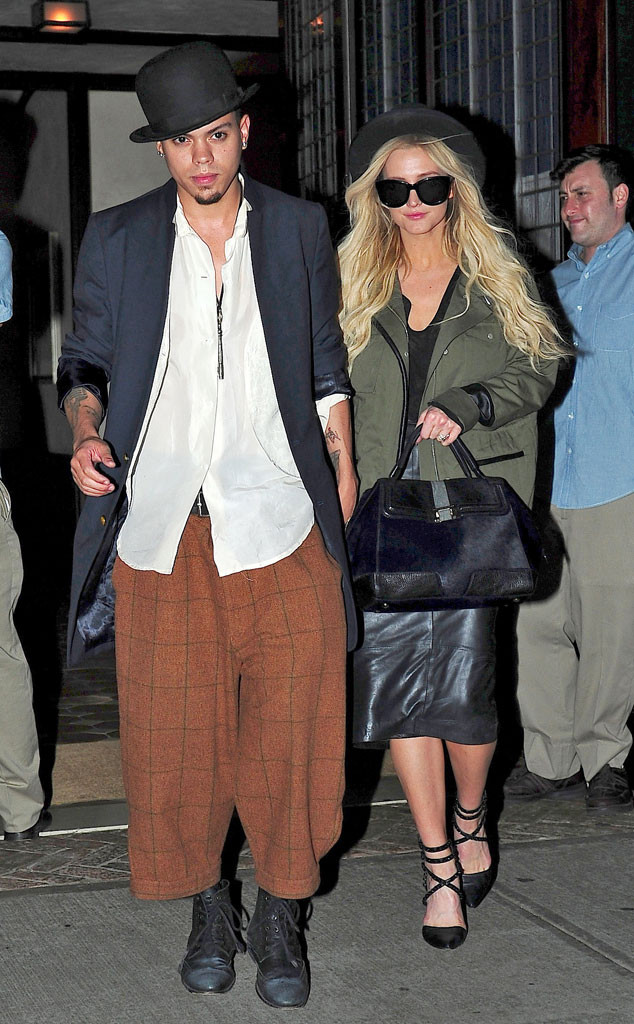 Alo Ceballos/GC Images
Word to the wise, Evan Ross and Ashlee Simpson—the more obvious the costume, the more likely you get caught. We can't tell if these two are headed to rob a bank or star in a community theatre production of Oliver (mostly the "Yes Me" singer).
Given how many places there are to hide rolls of bills in the couples' baggy getups (the over-sized purse, the over-sized shorts, underneath that ridiculous hat...) we're going robbers. Though if the real Bonnie and Clyde ever saw these two flashy fools, they'd flat out retire.