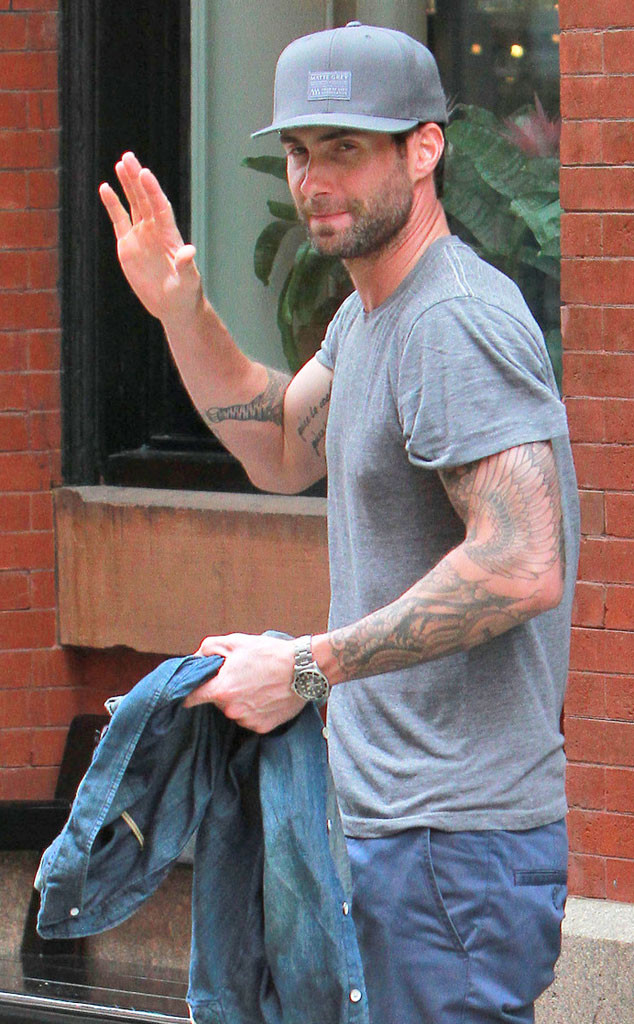 PacificCoastNews
Remember that time it was reported that Adam Levine called up all of his ex-girlfriends to apologize for his behavior during their respective relationships? Well, that never happened.
"I did not say that. That was total fabrication," the Maroon 5 frontman told Howard Stern during an interview in response to the Us Weekly story that came out. "I'd like to clear the record right now, I totally did not do that. That was a very surprising thing to have heard come out."
Levine, who has ditched his blond 'do and gone back to dark hair, continued, "Completely untrue, completely 100 percent untrue. It sounds like a fantastic idea, and that was what was so weird about it too, the angle on it was that it wasn't totally cool to have done that. I kinda wish I had done that. It would've been really nice."
However, the more he thought about it, the more he realized it probably wouldn't have been nice at all.