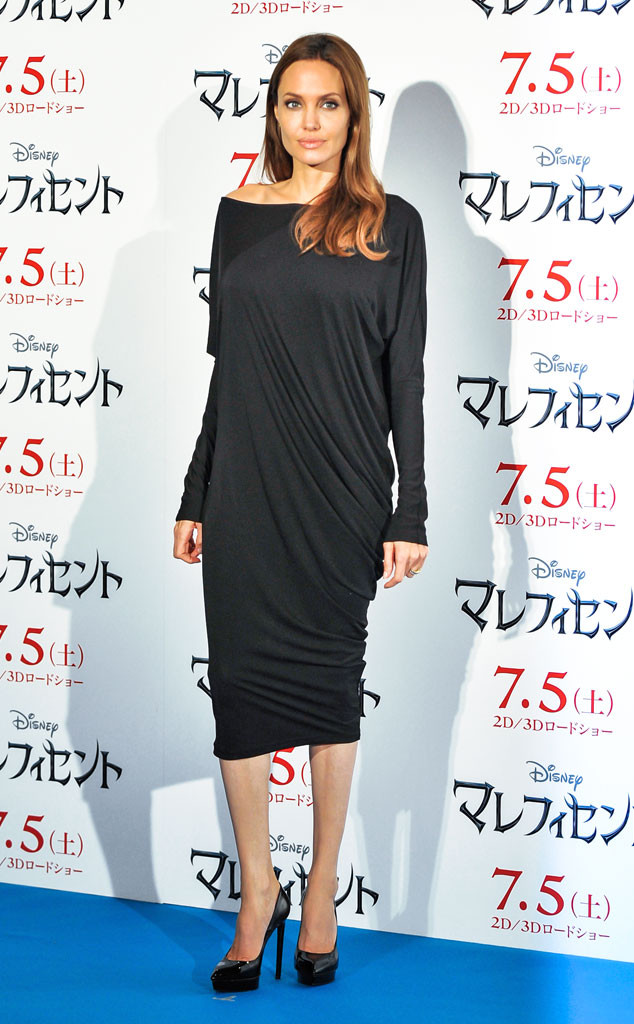 Keith Tsuji/Getty Images
We knew Angelina Jolie's latest look was too good to stick. It feels like every fifth or so style she wears is form-fitting and sexy, while the rest of the lot is fit for a suburban woman.
Is the Unbroken director even wearing a dress or is this just a giant black bed sheet wrapped around a few times? Harsh, we know, especially since this frock is probably a high fashion piece, but we love when this fit beauty flaunts her classic curves and doesn't hide them behind a bunch of fake wrinkles.