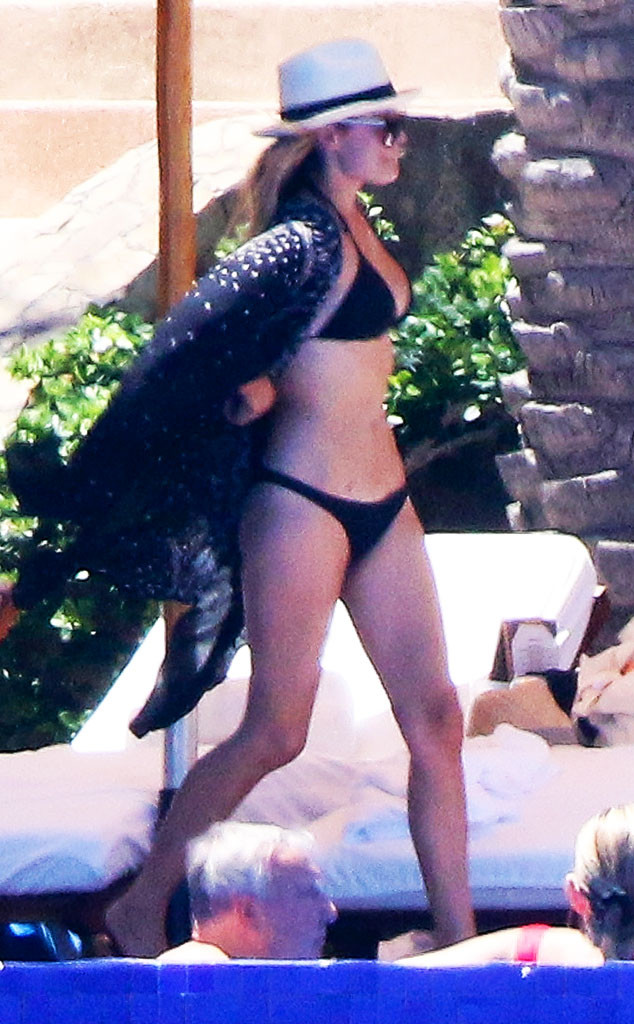 Clasos.com.mx / Splash News
Lauren Conrad certainly doesn't have to worry about getting into shape for her big day—she's there.
The bride-to-be partied in Cabo San Lucas, Mexico, over the weekend, using the clever caption "#donttellmrtell" (her fiancé being William Tell) to indicate via Instagram that her bachelorette party was underway.
She alerted social media to her plans on Friday night, writing, "Let the games begin" along with the aforementioned hashtag.
And so the games began—and they included Conrad and some of her best girlfriends, including Lauren Bosworth, relaxing both poolside at the Esparanza resort and right in the ocean.