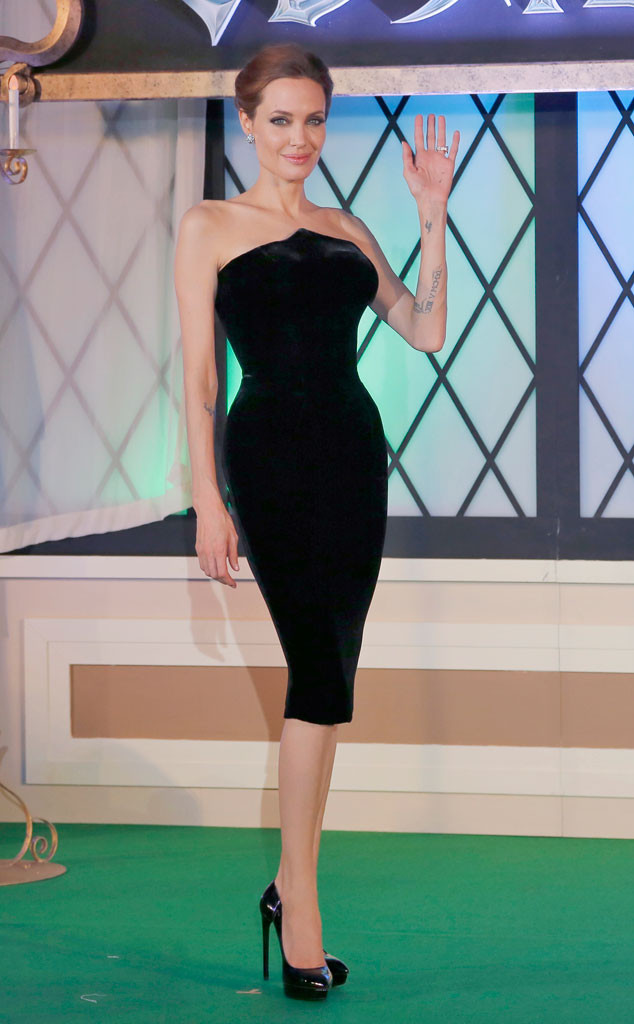 AP Photo/Shizuo Kambayashi
Holy Hollywood curves Batman! Or should we say Catwoman? Angelina Jolie is making a pitch to star in any superhero movie that features a kick-ass actress with a killer figure. This Aterlier Versace style proves she'd make a perfect crime fighting feline, but given the three children she's given birth to and three more children she's raising, we vote Wonder Woman.
It's not unusual to see the Maleficent star in a black cocktail dress, but not one with quite so much va-va-voom!