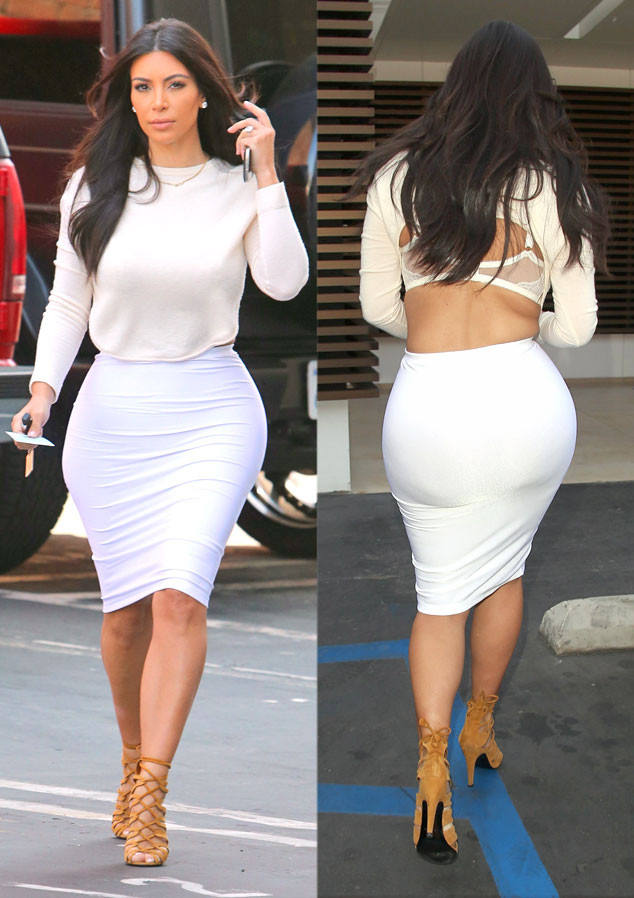 WCP/4CRNS/FAMEFLYNET PICTURES; X17online.com
Kim Kardashian wrote a lengthy letter about her thoughts on the Beverly Hills Hotel boycott earlier today.
The 33-year-old, who stepped out in a bra-baring, all-white ensemble early Monday, explained that while the Sultan of Brunei Hassanal Bolkiah's actions "are completely against everything" she believes in, she feels for the staff of the beloved hotel.
"My best friend Allison and I wanted to take our babies out to lunch a few days ago after our baby class but there were so many paparazzi swarming us, it would have really scared them…We were planning on taking them to the Beverly Hills Hotel, which is where we always go because they respect not having any paparazzi drive onto their property, but I reminded Allison that my bridal shower was moved from that hotel due to the actions of the Sultan of Brunei."