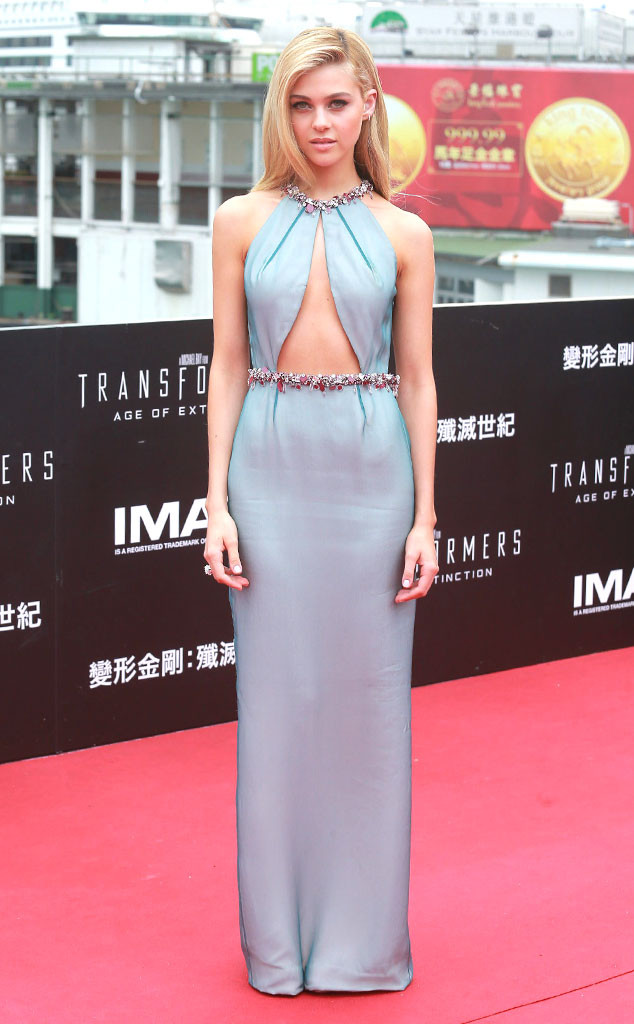 ChinaFotoPress/ChinaFotoPress via Getty Images
Watch out for Nicola Peltz!
The actress is certainly ready for her moment in the spotlight.
The 19-year-old blonde stunned on the red carpet at the Hong Kong premiere of her upcoming summer blockbuster Transformers: Age of Extinction. The beauty wore an icy blue Prada halter dress with a sexy cutout and jewel detailing around the neckline and waist.
Peltz will soon be in the limelight when the anticipated movie hits theaters on July 27. But before then, here are five things you need to know about the gorgeous emerging star!