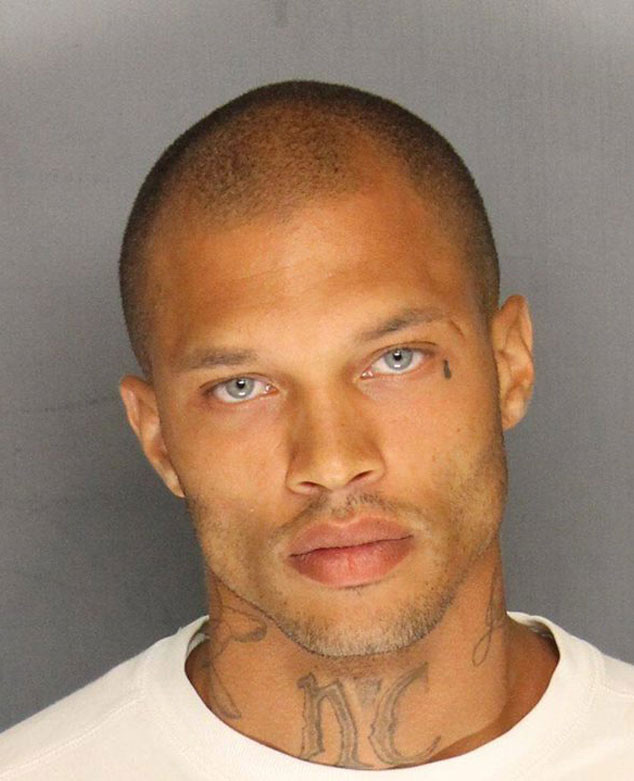 Stockton Police Department
Well, in all fairness, he does have a nice face.
Women proved that they really do love their bad boys after Jeremy Meeks, a 30-year-old convicted felon who was arrested Wednesday on felony weapons charges during a sweep in the Weston Ranch area of Stockton, Calif., had his mug (pun intended) shared on the Internet.
After being booked, the Stockton Police Department posted Meeks' mug shot on their Facebook page to raise awareness of the crime and arrest. What they probably weren't expecting was the massive amount of likes and comments that were to follow, and it had nothing to do with the fact that a felon is off the streets and everything to do with the fact that the felon in question is hot.