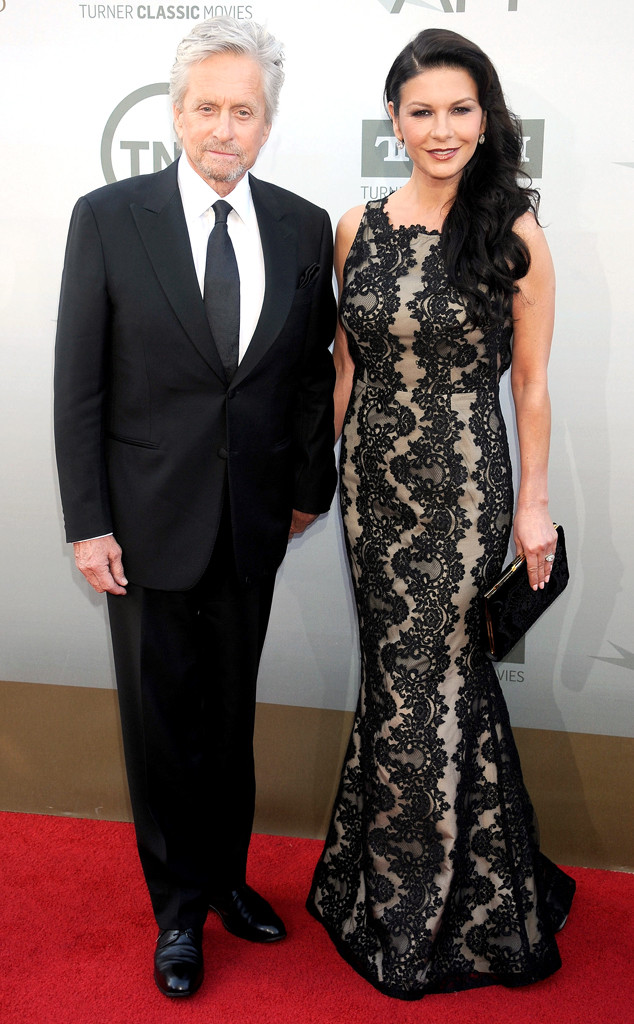 Gregg DeGuire/WireImage
Michael Douglas has a new perspective on his marriage to Catherine Zeta-Jones.
The 69-year-old actor and the 44-year-old actress, parents to son Dylan, 13, and daughter Carys, 11, separated last year and later reconciled. The two Oscar winners were most recently photographed together at the 2014 AFI Life Achievement Award Gala, honoring Jane Fonda, in Hollywood, California on June 5 (see above).
"A lot of it has to do with age," Douglas told People magazine in an interview posted online on Wednesday, June 18. "When you've accomplished a certain amount in your career, you're not so focused on your ambitions. It makes you appreciate—and hopefully you do that sooner rather than later—the value of your partner."
"Like a lovely orchid, or anything else that's nurtured, marriage prospers and grows, but if it's ignored, it withers," he added.
Douglas, who picked one of the most beautiful but also one of the most difficult-to-maintain flowers to use in his analogy, also said he has become "more prone" to talking to their children about such sensitive issues.