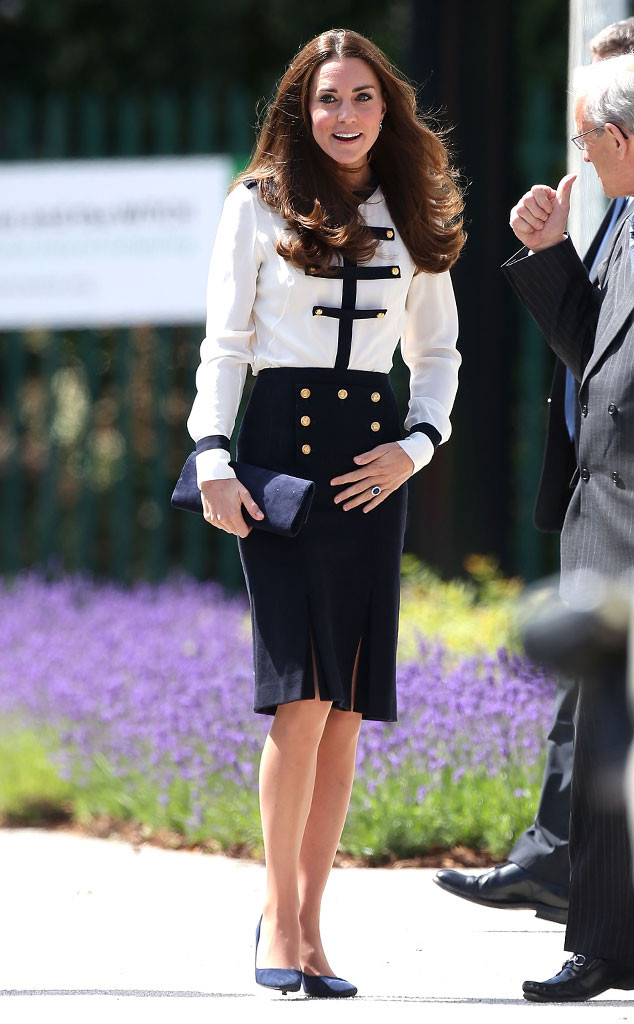 Danny E. Martindale/Getty Images
If this whole princess thing doesn't work out for Kate Middleton, we're not worried.
The regal brunette will get snatched up by a high-end airline before you can say Catherine Duchess of Cambridge. All she has to do is show up in this getup. She'll get hired to fly the friendly skies and redo the airline's uniforms! Though if anyone in the military gets a look at Prince William's wife in this look, they'll snatch her straight up for a job running the entire British army.