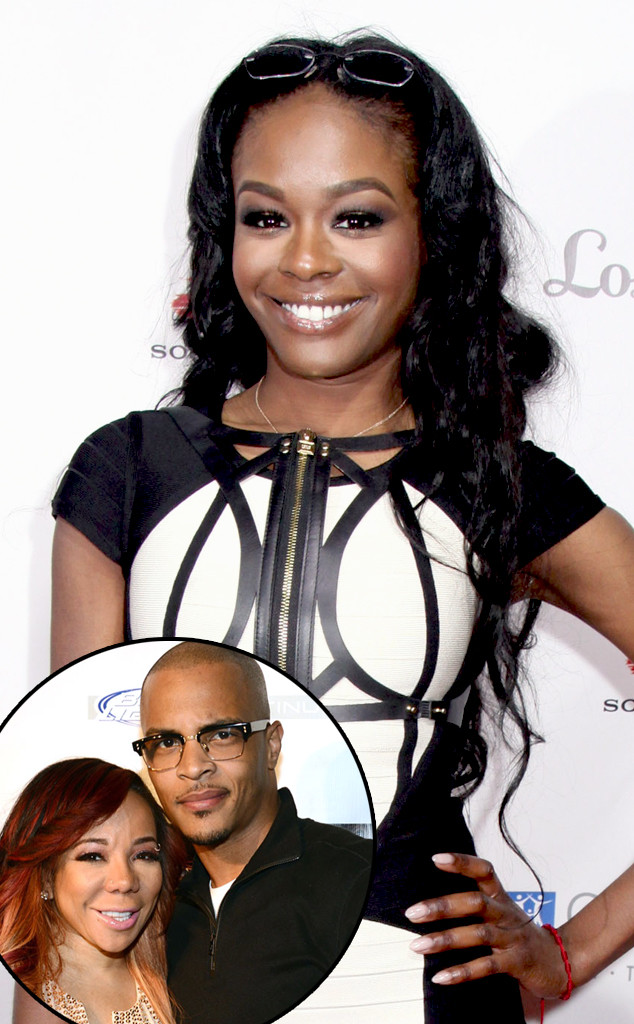 Paul Redmond/WireImage/Araya Diaz/Getty Images
Azealia Banks and fellow rapper T.I. appear to have reignited their feud online this week after the former hip-hop artist threw some shade at his wife, Tameka "Tiny" Harris, on Twitter.
All of their posts have since been deleted, while embeds and screenshots were published on Buzzfeed. Banks, who has made headlines with her Twitter rants about other artists, and T.I. have not commented.
The pair's feud dates back to 2012, when Banks had famously dissed Tip's protégé Iggy Azalea after the Australian female rapper, who is currently topping the U.S. charts with "Fancy" and Ariana Grande's "Problem," was featured on XXL magazine's Freshman cover with other artists.