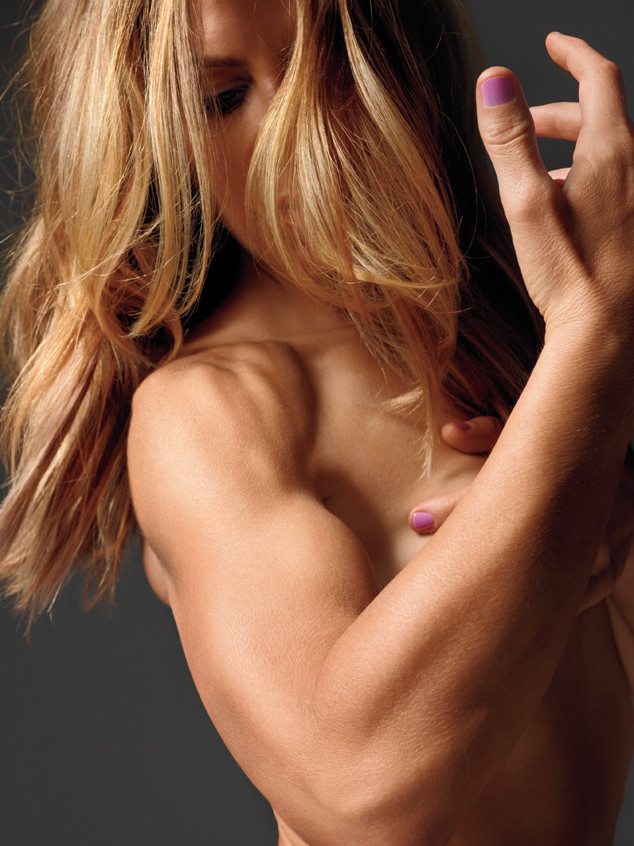 Shape
While she may boast a better body than many 20-year-olds, turning 40 still wasn't easy for fitness expert Jillian Michaels.
"I won't lie, this birthday was hard," the personal trainer admits in the latest issue of Shape magazine, in which she poses fully nude. "I thought 'Oh my God, I'm halfway through my life? But when I think back on my 20s and 30s, I look better now than I ever have. Yes, I'm older, but I'm also wiser, and that's a more intrinsic type of beauty."
Michaels, who has two daughters with partner Heidi Rhoades, regularly hits the gym (just take one look at her bangin' bod!), not only to maintain her killer figure but also keep her endorphins running high and empower herself on a personal level.