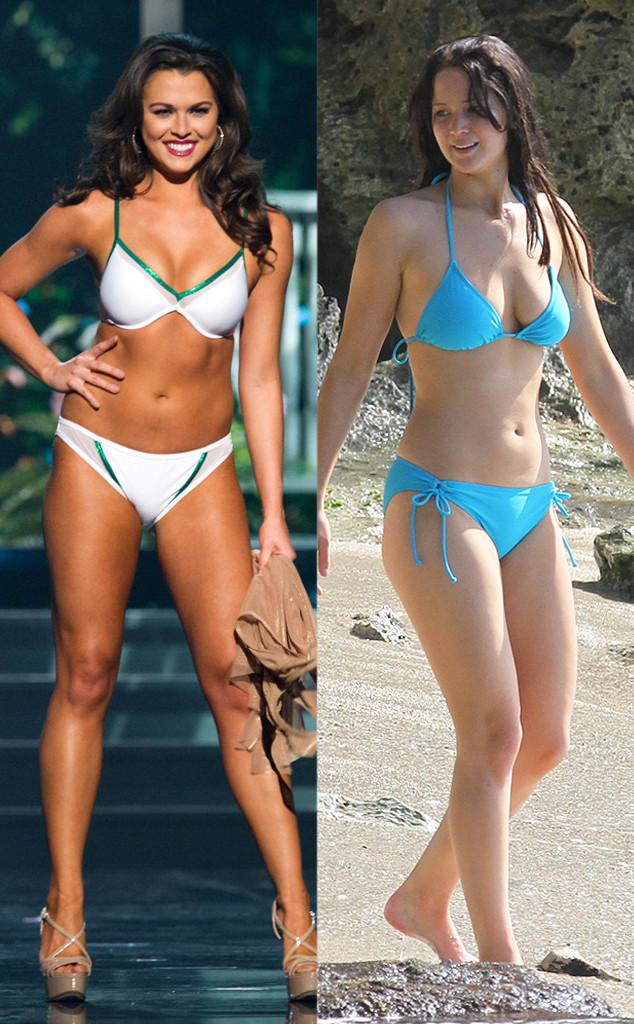 Darren Decker/Miss Universe Organization, Splash News
Miss Indiana USA Mekayla Diehl became a body image role model literally overnight when her "normal" size 4 figure became a trending top on Twitter. But who does she look up to, personally? Everyone's favorite living-GIF Jennifer Lawrence.
"I love her. My favorite thing about her is she is herself no matter what. She is comfortable in her own skin and doesn't change herself for the industry. I love that about her. She just brushes things off. She looks really healthy. She's an all around healthy person," Mekayla told E! News.