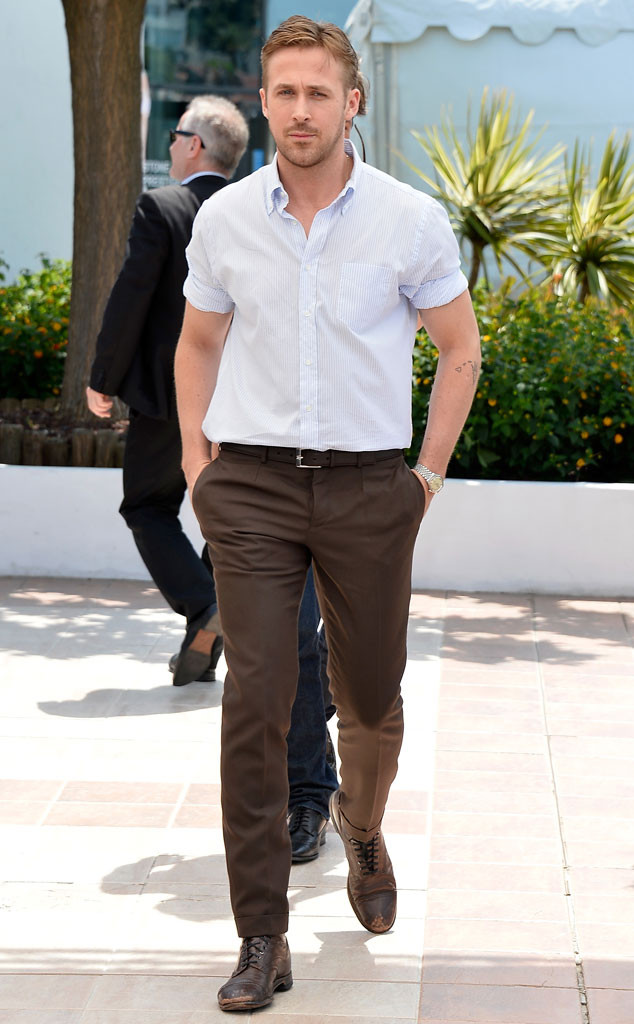 Pascal Le Segretain/Getty Images
Is Ryan Gosling a father?!
Not exactly.
On Saturday, a fake Facebook page shared a picture of the 33-year-old hunk laughing and holding a baby, along with a Father's Day hoax that led many to believe that the Drive actor had adopted a child.
"This father's day, I've decided to tell the story of how I became a father. This little guy was only 9 months old when I became his dad. His mom and I were great friends before she passed away from cancer. I promised her, I'd always look after him. So, I had decided to step up and become his dad. He brought me so much joy. He was my everything," the post read.