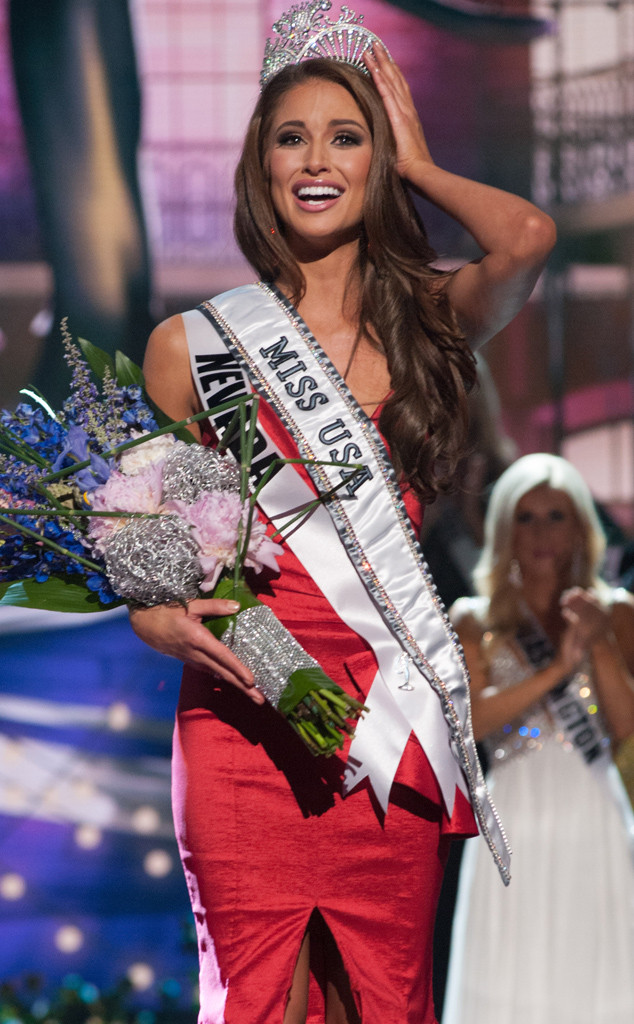 Patrick Prather/Miss Universe Organization
Well, this certainly won't help those claims that she faked her Nevada residency.
Former Miss Nevada Nia Sanchez, who was crowned Miss USA at the annual pageant last week, appeared on the morning radio program "The Todd Show" on Monday, where she was asked to name the capital of her home state while participating in a quick quiz.
But things got awkward very quickly when Sanchez had— shall we say—a memory slip (?) and couldn't recall the capital of Nevada.
"Oh, um, ahhh, oh my gosh," she said as she snapped her fingers, struggling for the answer before the host chimed in to provide Sanchez with the correct response (Carson City, in case you're curious).