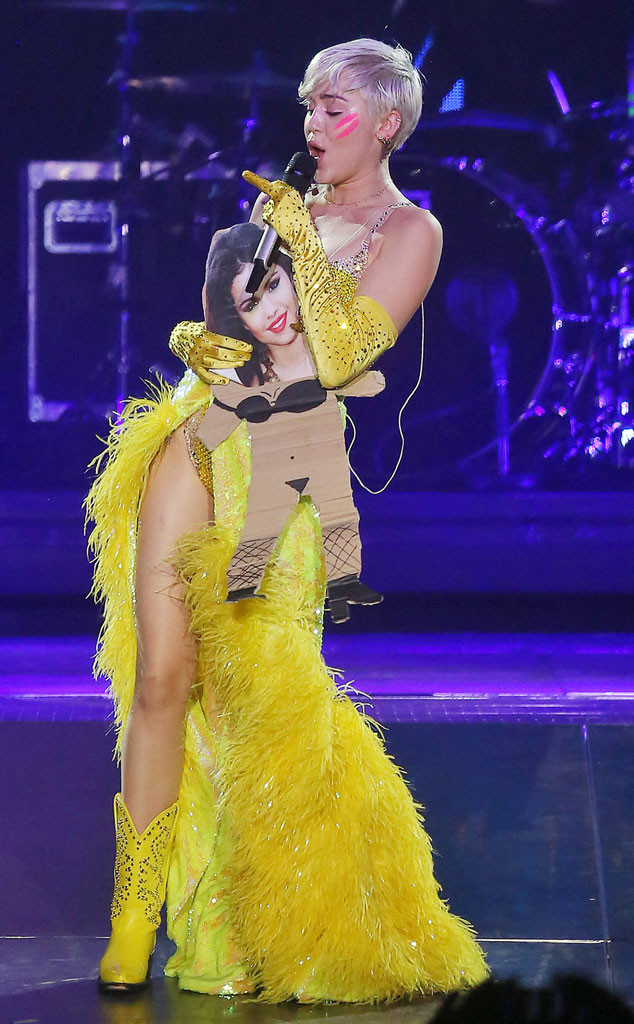 Photopress / Splash News
Miley Cyrus wasn't exactly thrilled she didn't win anything at the 2014 Much Music Awards Sunday in Toronto.
"Wrecking Ball" was up for International Video of the Year, but Lorde's "Royals" took that category, and although Miley was nominated as Favorite International Artist/Group, the fans voted that award to Selena Gomez.
The former Hannah Montana star didn't address either of her losses directly, but she did tweet post-show Sunday, "wigged woting wis wack wust wayin" (y'all get the wessage—if not, read aloud in your best Donald Duck voice), seemingly in disagreement with the 2014 MMVA Awards results. The show itself backs up their results, even tweeting last week, "Anyone saying our voting is 'rigged' should know that we have our own reliable tracking system."