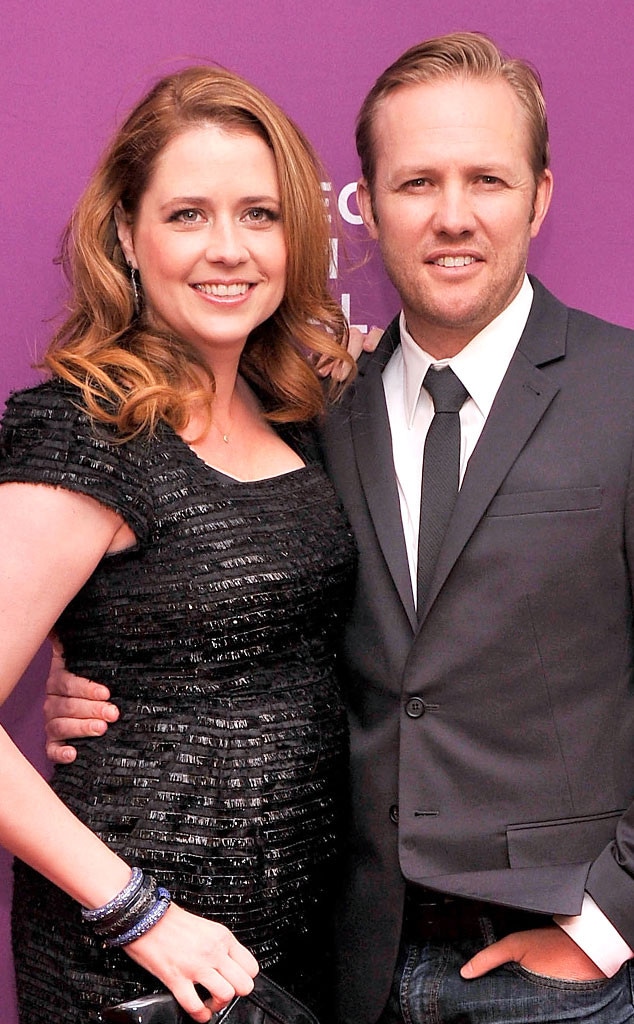 Stephen Lovekin/Getty Images
Jenna Fischer and Lee Kirk are proud parents to a new little bundle of joy!
E! News has exclusively learned that The Office star and her director husband have welcomed a precious baby girl into their growing family. As for her name? Well, it's just as adorable as we'd anticipated.
"We are pleased to announce the birth of our daughter Harper Marie Kirk," the happy couple tells E! News. "Born May 25, 2014. The family is doing great. We are happy, healthy and sleepy."
The duo also shared a sweet snapshot of their baby girl, getting some shut-eye while wrapped up in a polka-dot onesie. How cute is she?!
E! News learned the twosome were expecting their second child back in February.
Courtesy of Jenna Fischer
In April, the 40-year-old star told E! News that she was "very close" to giving birth but still had lots to do to prepare for her family's newest addition.
"The nursery is not done and there's no name picked out and I'm close!" Fischer told us at Jennifer Love Hewitt's A Pea in the Pod maternity line launch party. "I've been nesting like crazy but I've been doing things that are sort of zany, like I became obsessed with cleaning my basement. You'd think I'm putting the baby down there. I'm not! But it's very clean and organized."
She added, "I have all the baby supplies I just don't have nursery décor or name picked out yet."
Fischer and Kirk, who tied the knot in 2010, are also parents to 2-old son Weston.