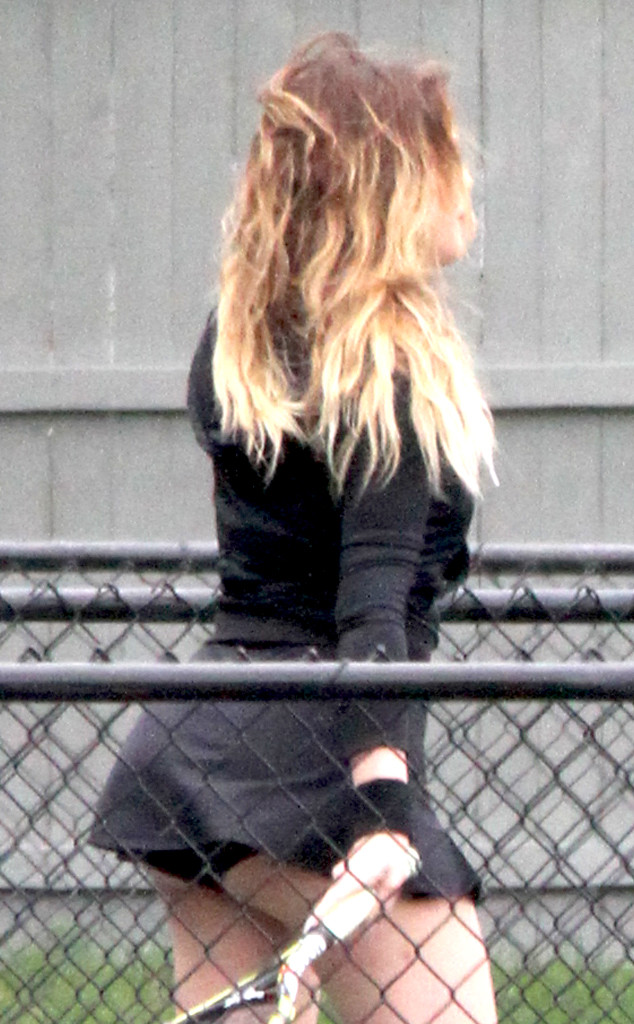 Matt Agudo/INFphoto.com
Well, she's certainly got it…so why not flaunt it?!
Khloe Kardashian flashed her rear end and underwear during a tennis match with Scott Disick in the Hamptons yesterday.
The E! reality star was dressed in an all-black ensemble, complete with a tennis skirt and sweat bands, and didn't seem fazed by her bottoms occasionally blowing up.
And based on the pics, Khloé not only looked fitter and more fabulous than ever, but she seemed to be having a blast playing on the courts with her sister's boyfriend.
The brunette beauty has made no secret of how she's gotten into such great shape lately.
She recently posted an Instagram pic of herself doing deadlifts in the gym and explained how much she's come to adore her workouts.
"I love this place," she wrote as a caption to the side-by-side photo.
"I hate not being consistent in the gym. Consistency is key when it comes to my body."