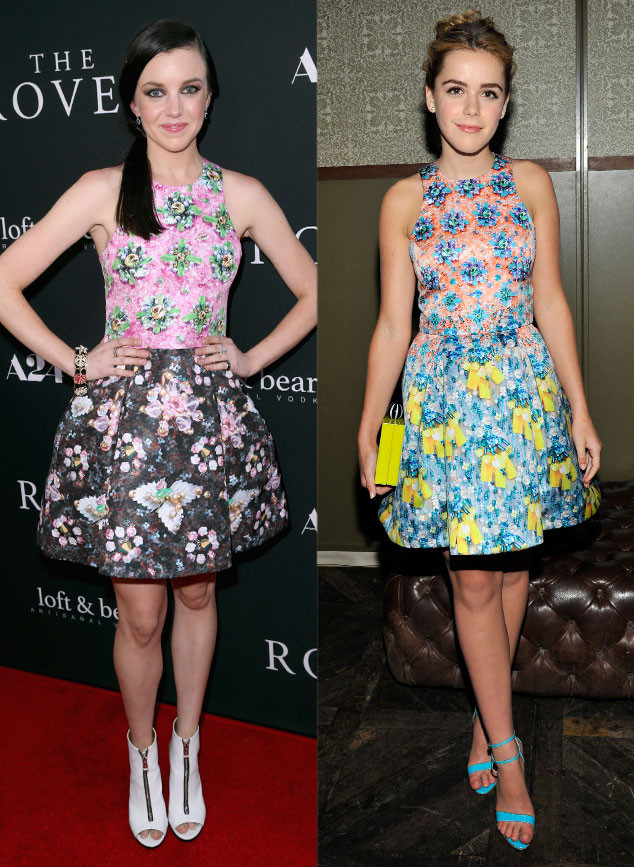 Frederick M. Brown, Donato Sardella/Getty Images
We had one of those, wait, didn't we just see that dress? moments when we caught a glimpse of Claudia Levy in her super cute Mary Katrantzou. Turns out we were almost right. Kiernan Shipka donned an almost identical design at a recent InStyle event to what the Palo Alto star wore at a Hollywood premiere.
Outside of the color combos, this is two fresh-faced rising starlets in the exact same fashion. Luckily they're wearing different shoes to help our decision.