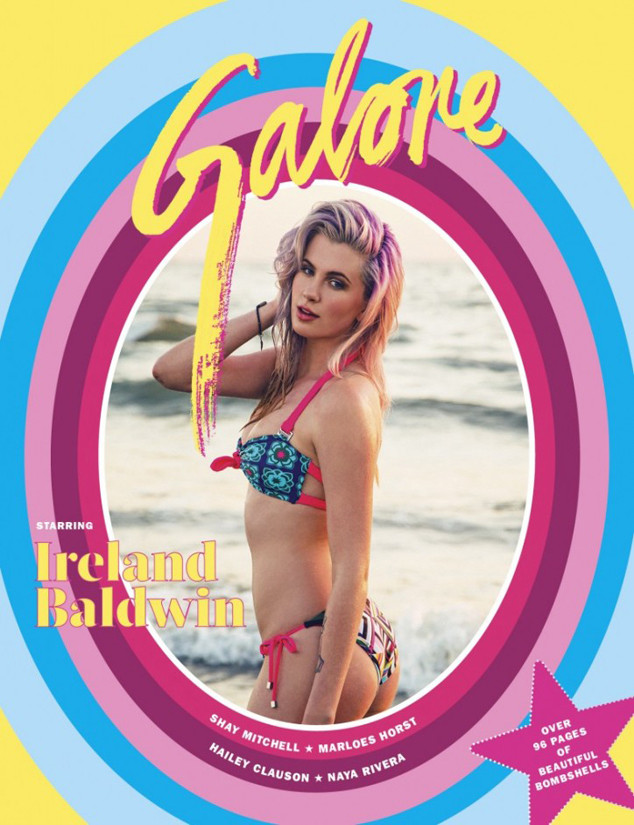 Galore/Jacob Dekat
Looking good, ladies!
Ireland Baldwin and Shay Mitchell are showcasing their amazing bikini bodies on their Galore covers for the mag's Summer Bombshell Issue. The stunning stars are also sharing their beach-ready swimsuit tips!
Ireland, 18, says, "The only way to feel good in a bikini is to treat your body right." Admittedly, her pre-modeling diet "consisted of Cup of Noodles and bagels," so she knows firsthand it can be tough to change those habits!
"Eat clean," she insists, though. "Train. Stretch. Tone. Wear a bikini that suits your body type. Get your cheeks sandy. It's cute. Do squats. Take it low, take it way lower then that. Ha."