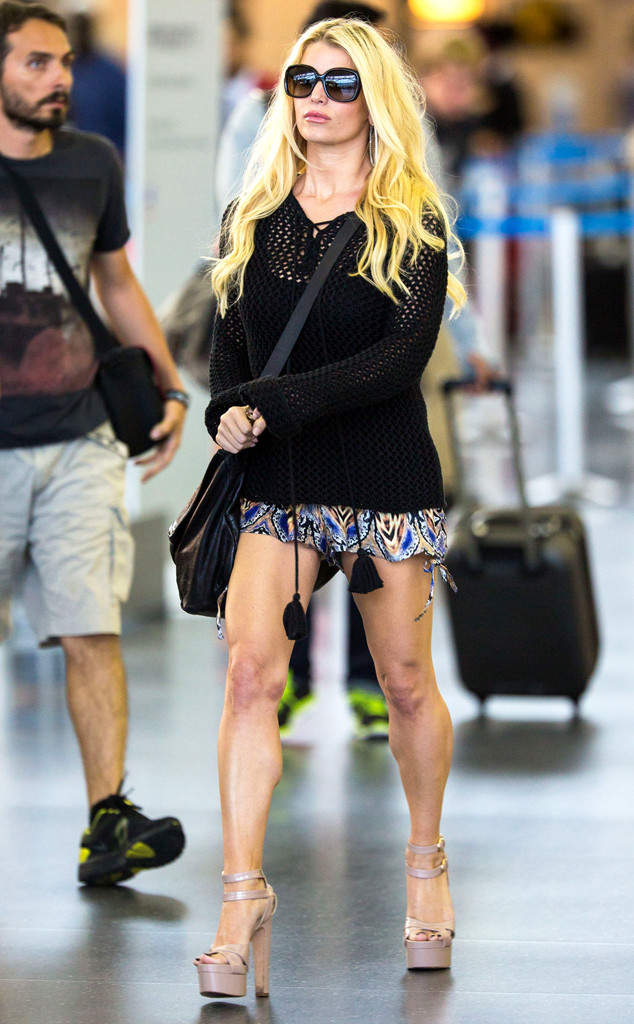 MaxNY/FAMEFLYNET PICTURES
Jessica Simpson seemed to have an eventful, and appetizing, time in New York City.
The bride-to-be recently spent some time in the Big Apple with a few of her nearest and dearest, and E! News has learned that during her time on the East Coast, Simpson went out for a night of some fine dining with her mom and a couple of gal-pals at the Viceroy's Kingside restaurant.
A source tells us that the blond beauty was super sweet, adding, however, that she didn't eat a lot. According to the insider, Simpson didn't order anything herself, but picked at appetizers that had been ordered for the table.