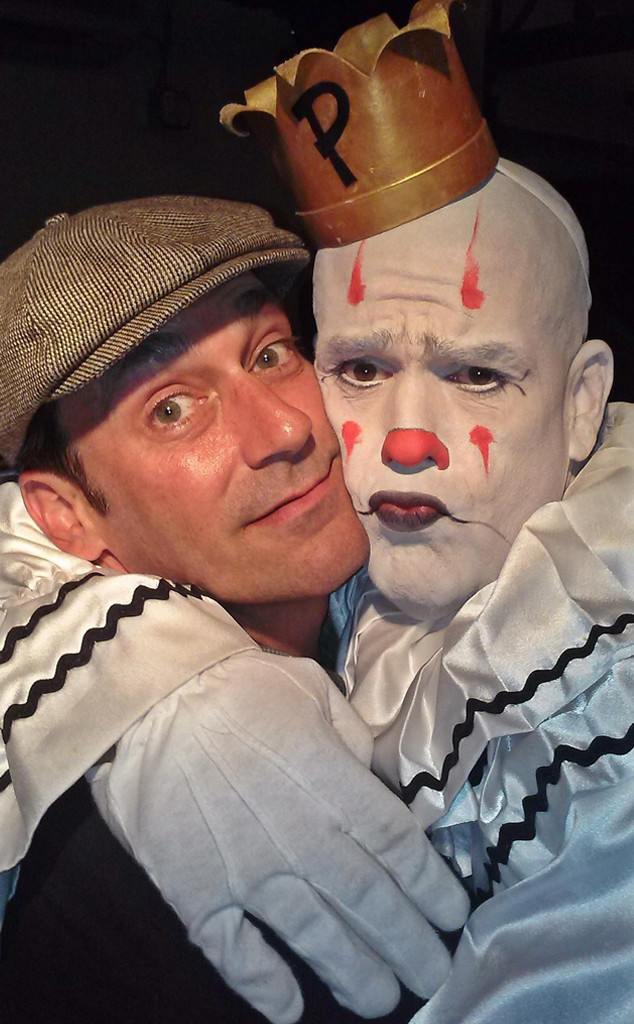 Facebook
This gives a whole new meaning to the line, "Can't sleep, clowns will eat me."
Mad Men star Jon Hamm hung out with Puddles, a singer known as the "Sad Clown With the Golden Voice," at a recent Puddles Pity Party show.
"Post-show sugar. Open-faced Hamm sammich," the 6'8" crooner said on his Facebook page on Thursday, June 12, alongside a photo of the two posing cheek-to-cheek. "I'm adding one of these to my rider from now on."