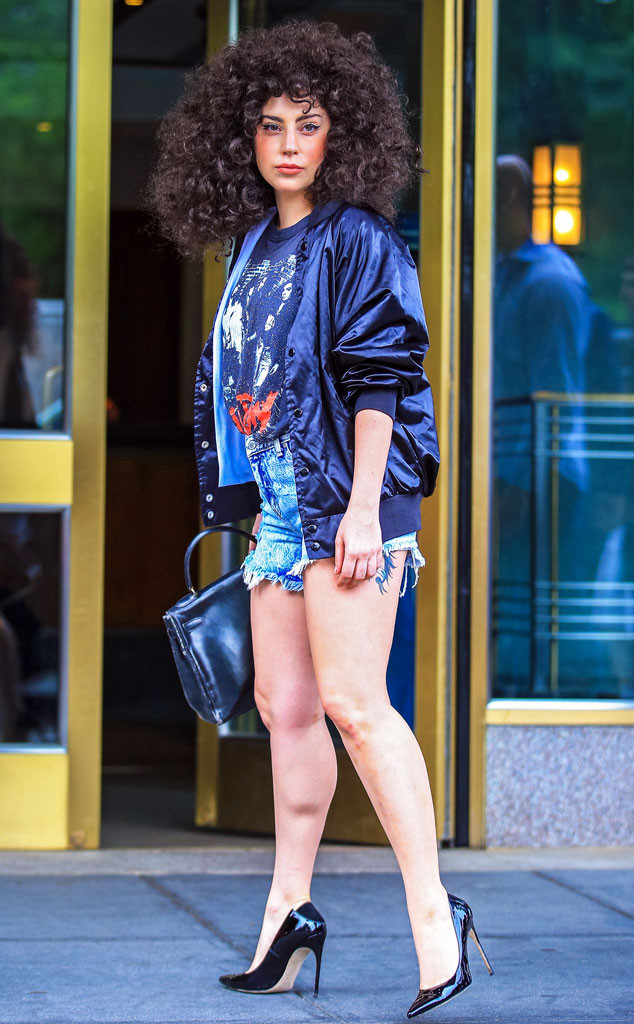 Alessio Botticelli/GC Images
We should probably just be grateful that Lady Gaga is wearing actual clothes and not some insane costume, but this look may as well be a Halloween horror contest entry.
It's like the "Applause" singer rummaged through old bins of her mother's clothes and picked out the absolute worst combo from the box labeled "1979 through 1990." We know the New York native was just a kid when these looks came and went, but she should have seen enough Flashdance to know that this look says "streetwalker" and not "vintage style icon."