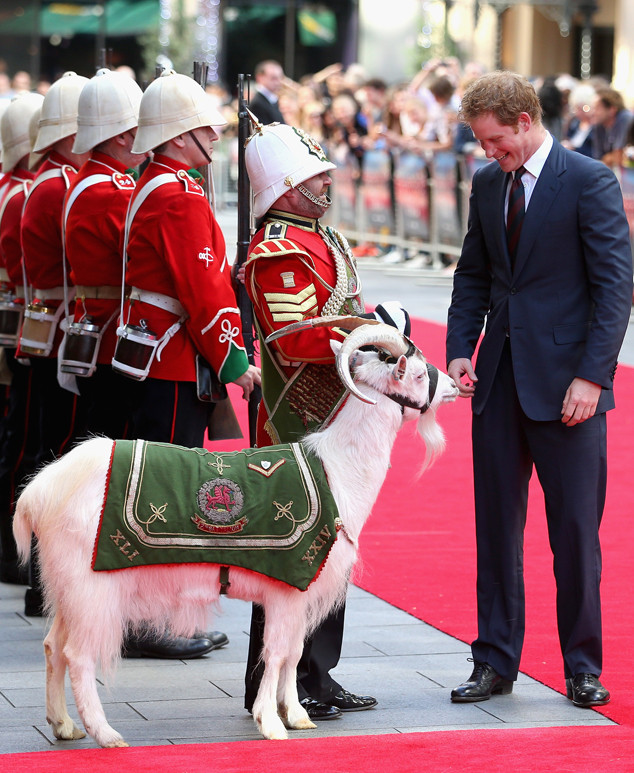 Chris Jackson/Getty Images
We're not sure who looks more regal here, Prince Harry or the goat!
The royal looked delighted to share a moment with Shenkin III, the official mascot of the 3rd Battalion of the Royal Welsh Guards, whom Harry greeted today before a 50th anniversary screening of the classic war film Zulu at the Odeon in London's Leicester Square.
Perusing the ranks, Harry stopped to pay particular attention to Shenkin—and why wouldn't he?! The Kashmir white goat, selected for active duty from Queen Elizabeth II's own herd after the passing of his predecessor in 2009, was adorably standing at attention, his head just coming up to Harry's waist.