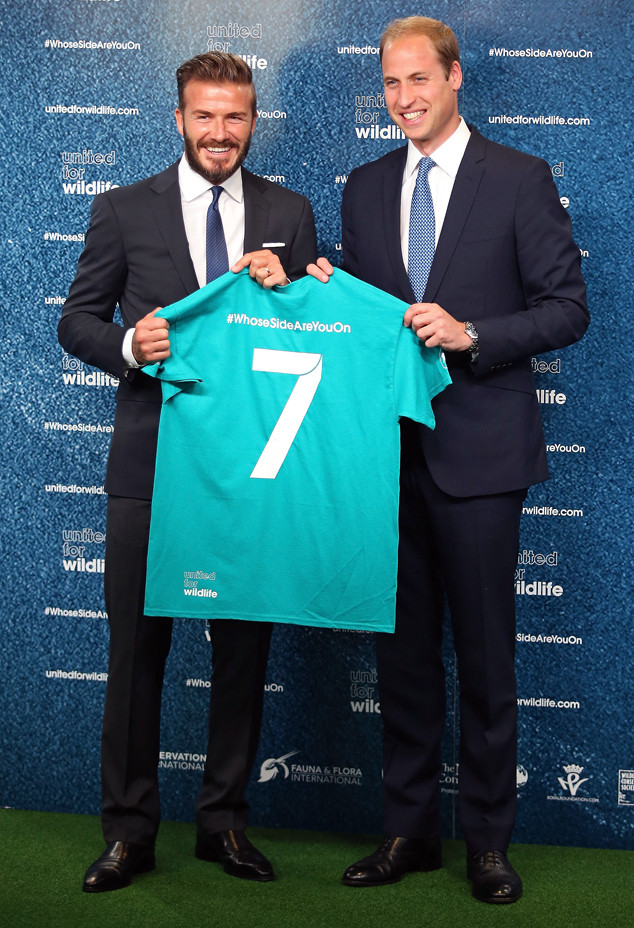 Chris Jackson/Getty Images
David Beckham isn't having much of a retirement, but who's complaining?
On the hot heels of the release of a brand-new Adidas commercial starring the British football star, Beckham and Prince William today announced a joint venture, the #WhoseSideAreYouOn campaign for the Duke of Cambridge's United for Wildlife foundation.
Beckham heads up a team of global ambassadors including Prince Harry, tennis star Andy Murray, Formula One driver Lewis Hamilton, cricket legend Rahul Dravid, retired NBA star Yao Ming and retired rugby champ Francois Pienaar to raise awareness of and help combat crimes against wildlife—one of Will's longtime pet causes.