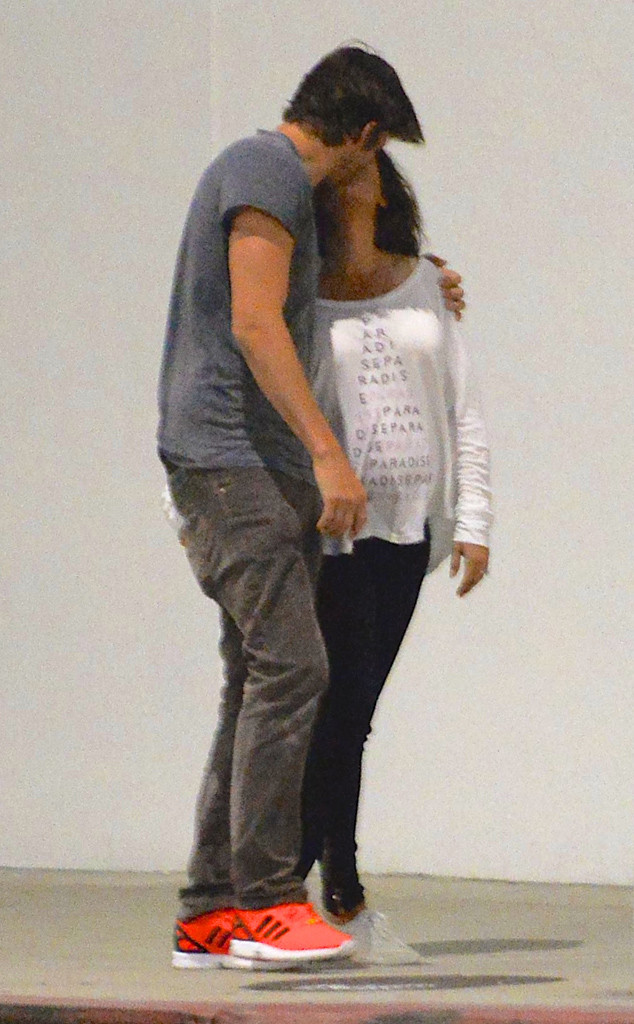 Dean/NPG.com
Who wants to wait till they get home?!
Ashton Kutcher and pregnant fiancée Mila Kunis finished off their lunch yesterday with a little sugar, the couple pausing on the sidewalk to share a sweet kiss.
The expectant duo, who spent the last week of May babymooning in French Polynesia in the lap of luxury, grabbed a casual meal, with Mila taking her beverage with her in a to-go cup. Along the massive engagement rock on her finger, she was wearing black leggings and a long-sleeved white T-shirt with "Paradise" printed repeatedly in all caps, some of the letters shaded to form a larger triangle.
The loose T grazed her growing baby bump—and her fabulous little belly just looked so cute!