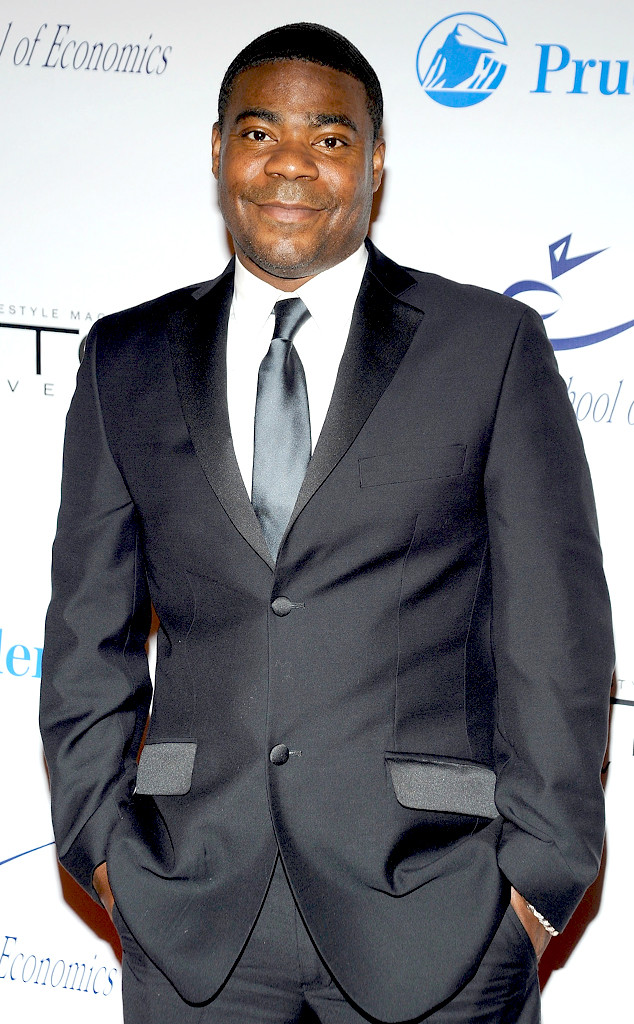 Gary Gershoff/Getty Images
Update: Tracy Morgan suffered several broken bones, his rep told E! News on Sunday afternoon, but there is also encouraging news.
________
Tracy Morgan remains in critical condition as of Sunday, June 8, after surviving a deadly multi-vehicle crash in New Jersey and the driver of a limo bus chauffeuring him and other comedians has opened up about the horrific ordeal.
On Friday night, the 45-year-old 30 Rock and Saturday Night Live alum, a father of four, including an infant daughter, performed a standup comedy show in Dover, Delaware and then headed north to New Jersey.
"A great show in Dover," limo bus driver Tyrone Gale told ABC News over the phone. "A lot of excitement going home. Tracy was holding his baby before we left and he said, 'I'm holding my princess.'"
At 1 a.m. ET that night, an 18-wheel Walmart semi-truck, or tractor-trailer, slammed into the vehicle carrying Tracy and several others, spurring a highway pileup involving six vehicles. One of the limo bus passengers, comic James "Jimmy Mack" McNair, 62, was killed. Morgan and his friend and assistant Jeffrey Millea, 36, were air-lifted to a hospital. Fellow passenger and comedian Ardie Fuqua Jr, 43, who had that night posted on Instagram a photo of Morgan cheering with fans at the show, was also hospitalized. All three are in critical condition, police had said.
"It felt like an explosion," Gale said, adding that the limo bus flipped over at least once. "I climbed around and heard Tracy screaming for help but I couldn't reach them and pull them."