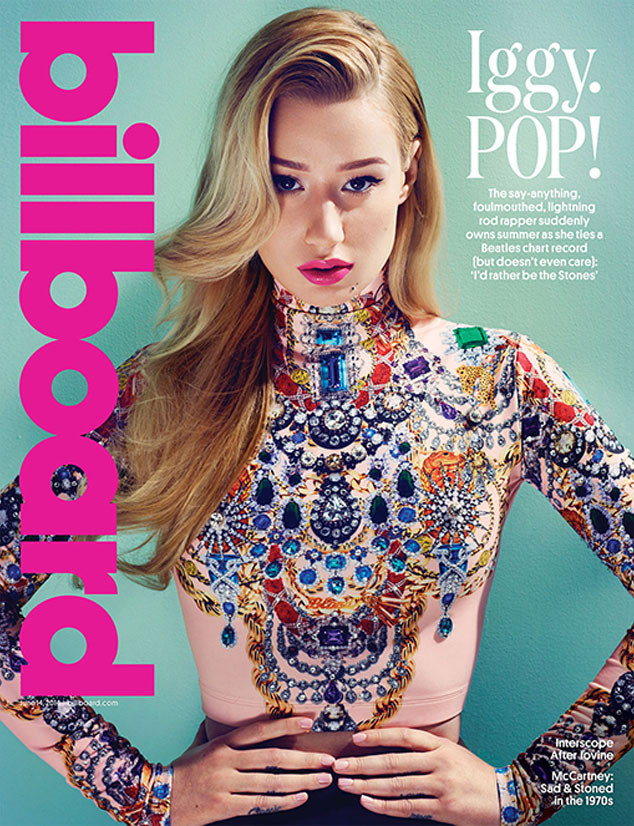 Billboard
Let's start this by saying everyone's entitled to their own opinion, and it's no surprise that Iggy Azalea has a few she'd like to share.
The "Fancy" rapper got jeweled-up and struck a fierce pose for Billboard magazine's latest issue, and during her interview with the mag, she seemed to throw a little shade at fellow musician Lorde and even—wait for it—The Beatles!
So what did she say?! Well, let's start off with the whole Lorde debacle. The 17-year-old collaborated with the surviving members of Nirvana at the Rock and Roll Hall of Fame Induction Ceremony on April 10 in Brooklyn, and Iggy didn't feel like that was "appropriate."