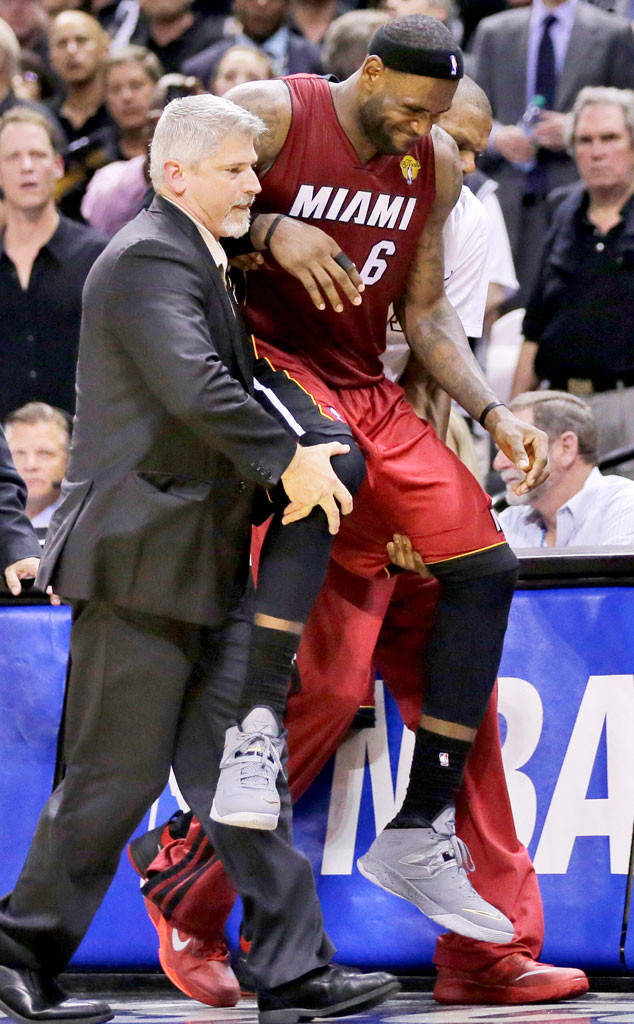 AP Photo/Eric Gay
LeBron James' now-infamous NBA Finals leg cramp has started a pretty funny new meme called "LeBroning."
If you didn't see it, the 29-year-old Miami Heat player had to be carried off the basketball court last night after he suffered a terrible leg cramp. James' cramp is being partially blamed on the sweltering heat inside the San Antonio AT&T Center after their air conditioning units broke.
Meanwhile, fans are poking fun at James' unfortunate injury by sharing Twitter photos of themselves being carried using the hashtag #LeBroning. While we're sure James isn't laughing, some of the meme pics are hilarious.