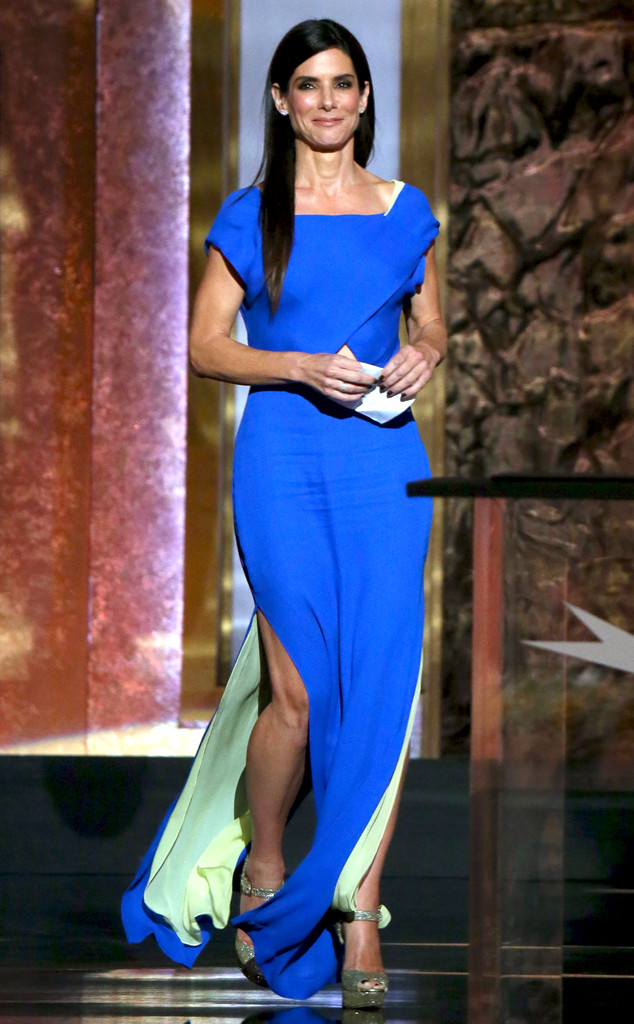 Mark Davis/Getty Images for AFI
Nothing bums us out more than a gorgeous dress that's two tweaks away from perfection, especially on our frequent fashion idol, Sandra Bullock.
But we can't let our celeb crush cloud our judgment. There's something off about the fit on The Heat star's cobalt blue Vionnet creation. From this view it looks like the brunette beauty is slouching, so there must be too much fabric somewhere. Or is the top sitting wrong on her frame? Something is not right.