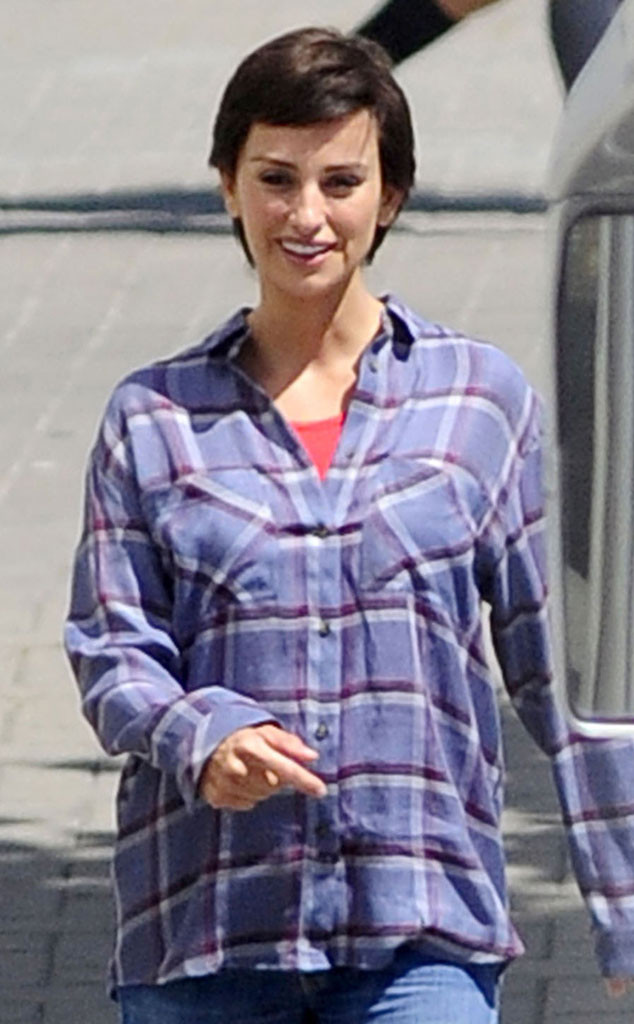 GTRES/FAMEFLYNET PICTURES
Is that you, Penélope Cruz?
While filming her new movie Ma Ma in Madrid today, the 40-year-old actress was spotted sporting super-short hair that made her look almost unrecognizable!
Dressed in blue jeans and a baggy purple plaid shirt, the Oscar winner's signature long locks were nowhere in sight. Instead, Cruz modeled a pixie-like cut that was only a few inches long, a look unlike anything we've ever seen on her before.
But don't worry, the shocking short 'do isn't a new haircut. It's a wig for her film role.