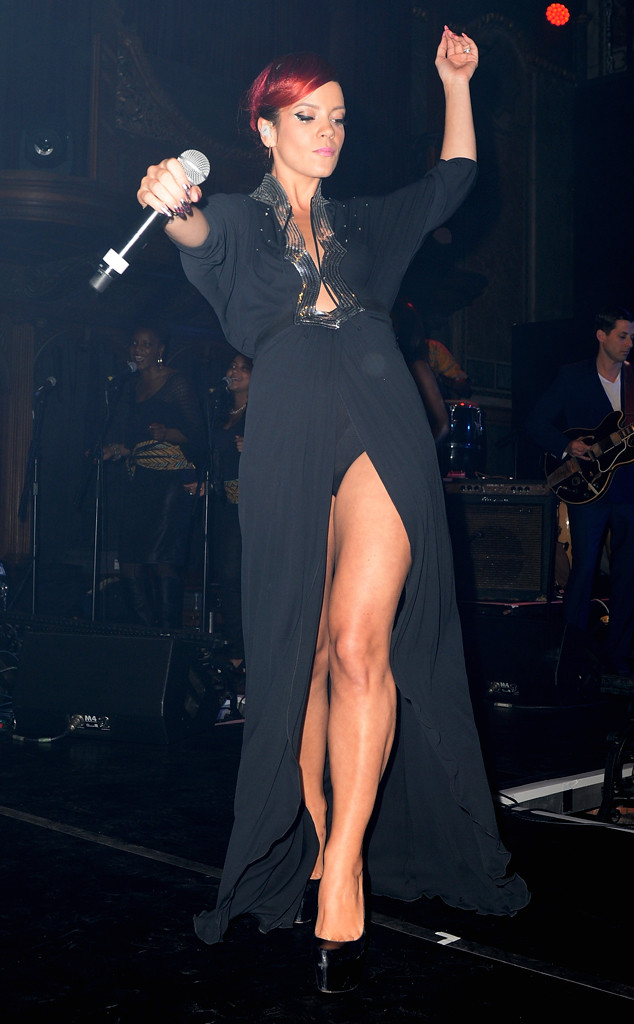 Dave Hogan/Getty Images
Get down, Lily Allen, get down.
While grooving during her set at The Other Ball at One Mayfair in London tonight, the "Hard Out Here" singer flashed what at first appeared to be her fanny.
But upon closer inspection (it's a dirty job, but someone's got to do it), Allen was wearing a pair of dark underwear that just left a fair amount of upper thigh-and-beyond area exposed.
All in all, her most private parts remained covered, though the slit in her long dress kept her legs exposed throughout.