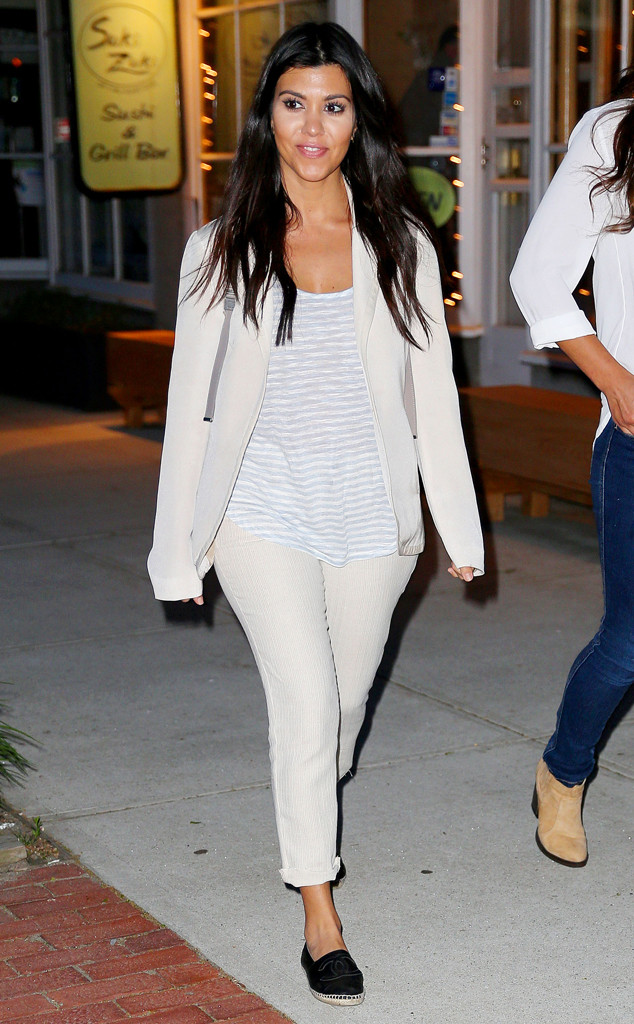 XactpiX/Splash News
Shortly before rumors began surfacing that Kourtney Kardashian is pregnant with her third child, she was spotted on a dinner date with longtime love Scott Disick in the Hamptons.
The E! reality stars were joined by another couple as they grabbed a bite to eat at Suki Zuki in Water Mill and enjoyed an over two-hour meal.
And while the sushi restaurant mainly serves raw fare, we're told that the group stuck to ordering mostly cooked food. Hmmm…that's not going to do anything to debunk the pregnancy buzz, now is it?
In fact, Kourtney and Scott first shared a teriyaki chicken and then both had an order of miso black cod.
The loved-up duo also shared an order of vegetable spring rolls and the Suki Zuki roll—which is a cooked lobster roll.