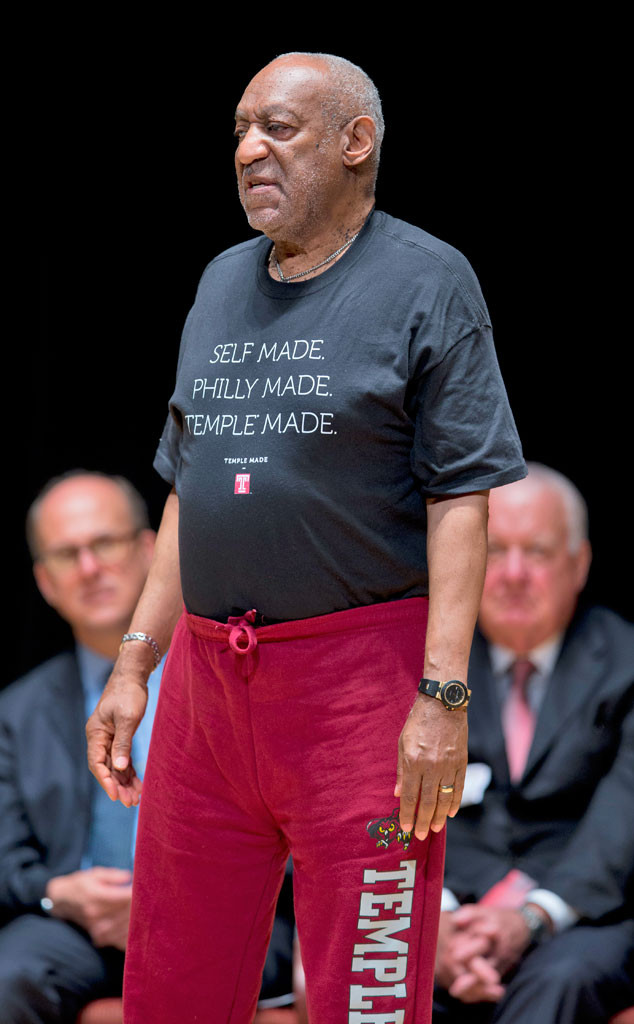 AP Photo/Matt Rourke
It wasn't hard to spot Bill Cosby at Lewis Katz's memorial today.
The famous comedian was one of nearly 1,400 mourners who gathered at the Temple Performing Arts Center for an emotional memorial service honoring the philanthropist and Philadelphia Inquirer co-owner, and in the sea of black clothing, Cosby stood out wearing his bright burgundy Temple sweats.
His informal attire was to pay respects to his close friend and fellow Temple alum, who died after his private jet crashed during takeoff in Bedford, Mass. late Saturday night.
Along with former President Bill Clinton and Katz's children, Cosby took the stage to share some words about his dear pal.