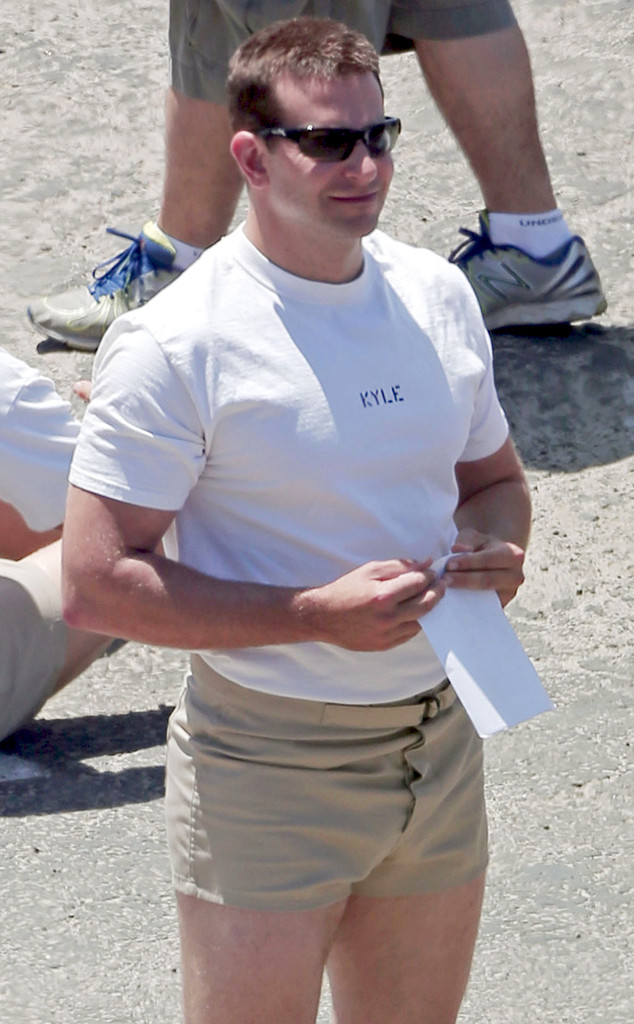 KVS/Gaz Shirley, © PacificCoastNews
Who wears short shorts? Bradley Cooper wears short shorts!
While filming on the set of his new movie American Sniper, the 39-year-old actor was snapped sporting a very revealing costume!
Cooper was all smiles while filming a Navy Seals training scene dressed in super-short tan shorts that showed off lots of his muscular legs. The tight shorts were paired with a tight white T-shirt, black combat boots and tube socks. The Oscar nominee even gave paparazzi a rear-view of his bum almost bursting out of the skintight shorts!
The buff star seemed very comfortable in the skin-baring look while chatting with a costar and director Clint Eastwood in between takes.