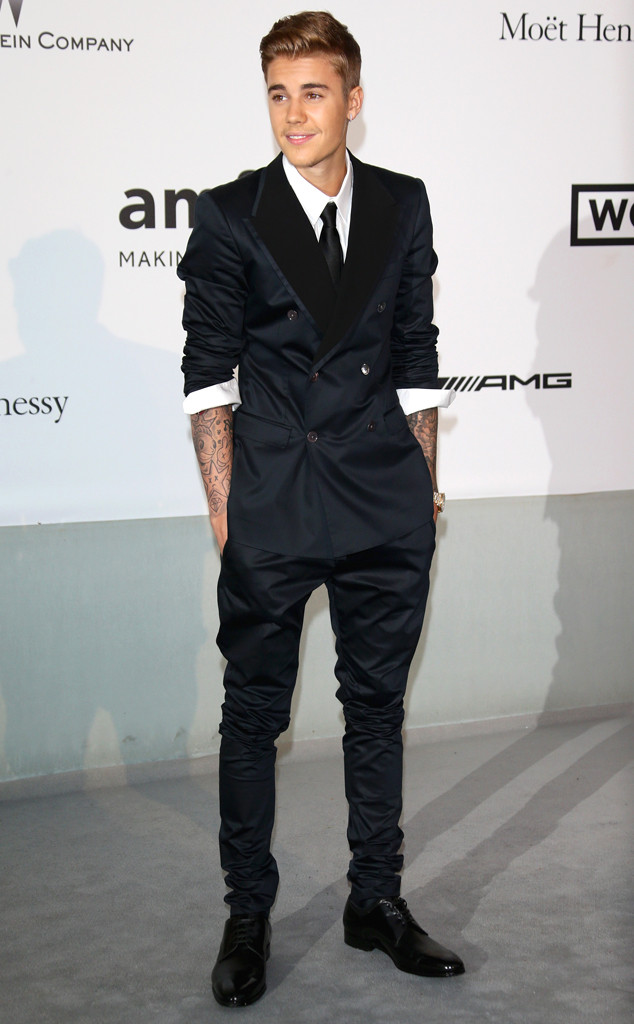 Vittorio Zunino Celotto/Getty Image
This just isn't Justin Bieber's week.
Only days after an old video surfaced featuring the singer using the N-word, a second video showing Bieber using racially offensive language has hit the web.
In a clip obtained by TMZ, a 14-year-old Bieber parodies his own song "One Less Lonely Girl" by repeatedly using the N-word. "One less lonely n-----/ One less lonely n-----/ One less lonely n-----," the pint-size pop star croons in the video while laughing and smiling. He adds, "If I kill you I'll be part of the KKK."
The new video footage has caused Bieber's legal team to get involved regarding who exactly leaked the racist clip, "as this is stolen property, plus there has been such a shakedown by this person trying to get a substantial amount from Justin's side," a source tells E! News.