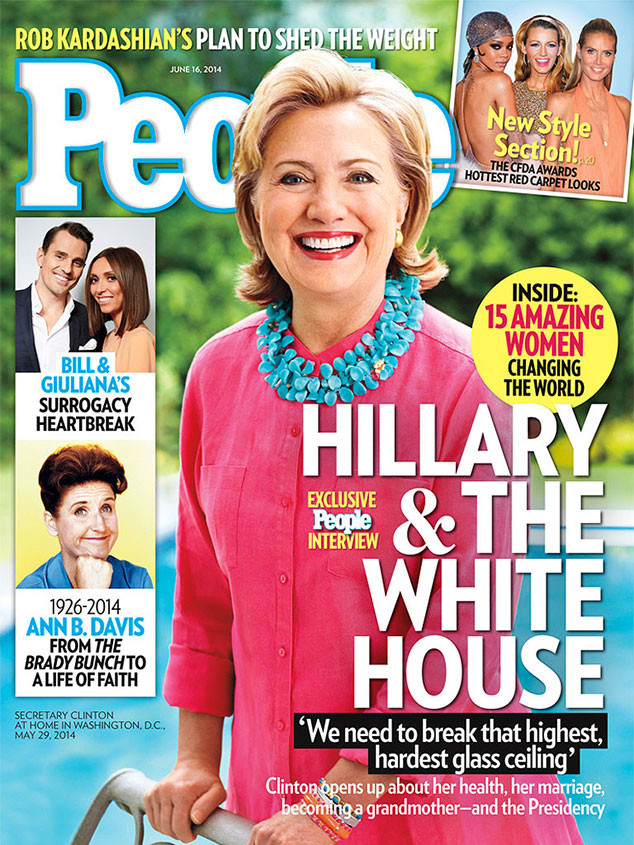 PEOPLE
When it comes to Monica Lewinsky, Hilary Clinton would prefer to let sleeping dogs lie.
The former First Lady and Secretary of State is asked about the former White House intern's Vanity Fair essay in People's June 16 issue, but as one might imagine, it's not something she wants to discuss.
Did she read Lewinsky's article, published in the magazine's May 2014 issue? "No," Hillary says. "I dealt with all of that in my book Living History. That was a long time ago. I certainly have moved on."
Asked if she regrets reportedly calling Lewinsky a "narcissistic loony toon," the politician replies, "I'm not going to comment on what did or didn't happen. I think everybody needs to look to the future."
After all, Hillary has more important matters to focus on—like a possible presidential run in 2016.