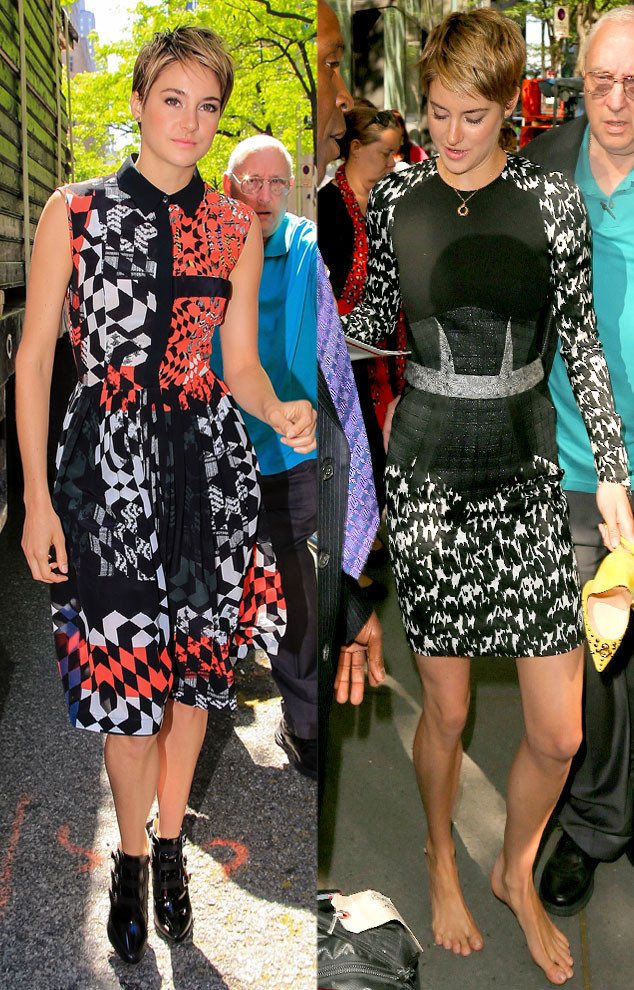 Alessio Botticelli/GC Images; Dara Kushner/INFphoto.com
Can we be so bold as to say that Shailene Woodley has finally defined her signature style, and that these two looks are exactly it?
The Divergent actress went back and forth between full-on glam and more tomboy style during her blockbuster, international premiere round, but now it feels like she's settling into the looks that really speak to her edgy, spirited soul. Colorful, print-heavy, structured fashions that feel both classic and futuristic. We won't attempt to give this look a name (because "Jane Austen-Jetson Fashion" was the best we could come up with), but we will play a little game of which successful getup is best!