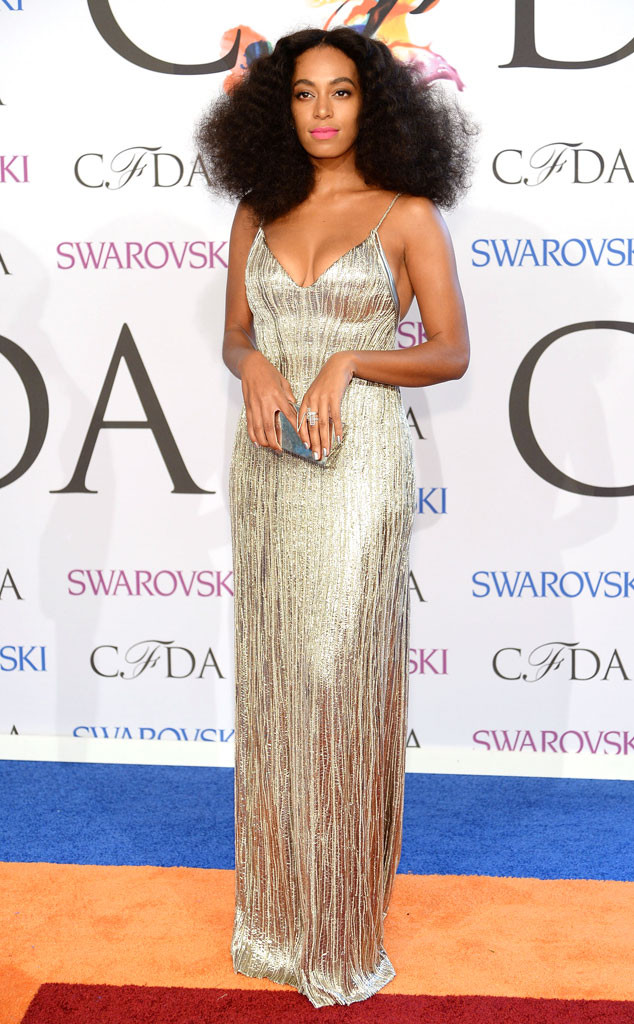 Dimitrios Kambouris/Getty Images
We get it. If we were Solange Knowles making our very first appearance after the now infamous elevator fight with sis Beyoncé's hubs, we'd keep the fashion a little less fierce too. Something that says, I'm totally cool, everyone. I'm not going to lunge at anyone in a very confined space that may or may not have a security camera. It's all good, this time.
Then again, the outfit the "Losing You" singer wore to the Met Gala (when all that crazy went down) was pink and fluffy, whereas this Calvin Klein sheath is sexy and metallic, so our theory might not hold much water.