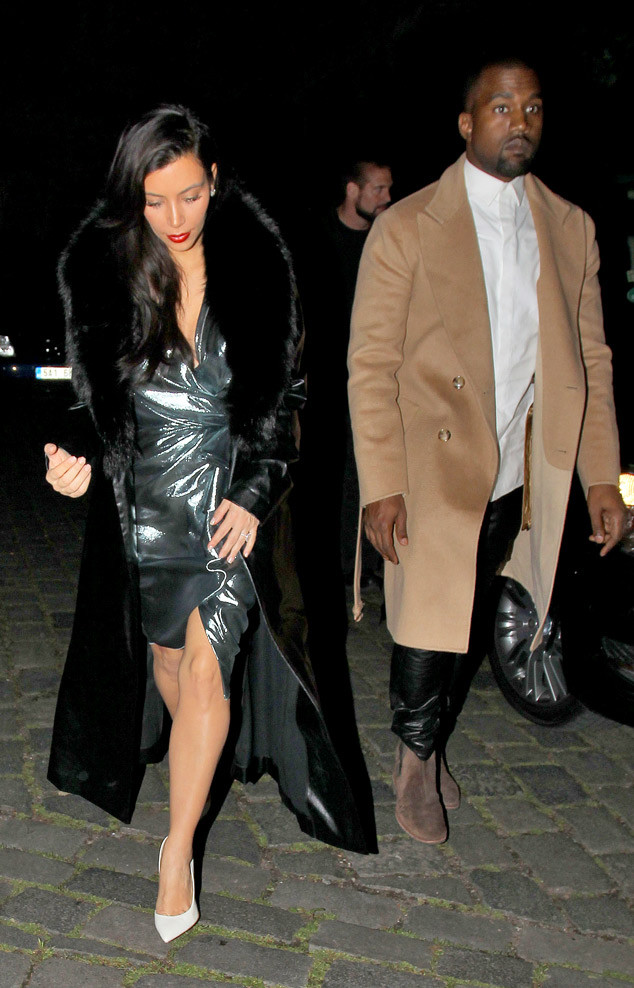 NFphoto.com
Kim Kardashian and Kanye West are back to being fancy.
After a honeymoon in Ireland that seemed to mostly call for casualwear, the newlyweds went out Friday night in Prague dressed for a special occasion. Kanye's stylist is getting married this weekend in the Czech capital, so it seems likely that pre-wedding festivities were once again in order for the just married couple.
Kim stepped out in a gun-metal metallic wrap dress that liquidly skimmed over her curves, while a peekaboo slit in the knee-length skirt showed a hint of thigh. A full-length, fur-trimmed black leather coat kept her warm.