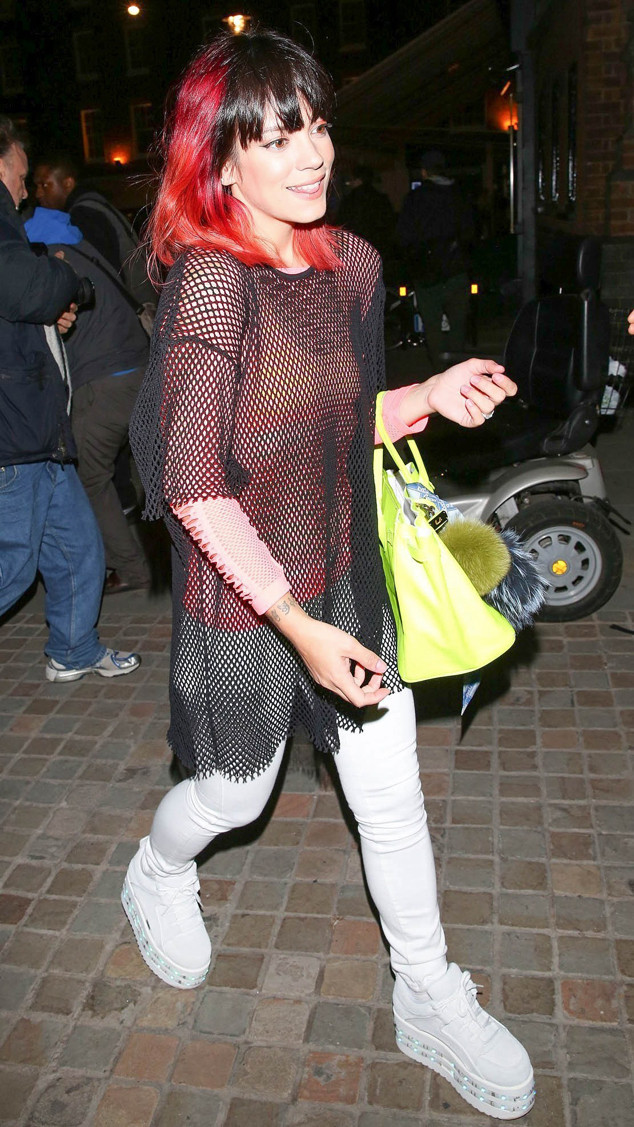 FameFlynetUK/FAMEFLYNET PICTURES
It's a popular time to dye your hair red, apparently. First Margot Robbie, now Lily Allen!
The 29-year-old singer debuted her new, bright red hair while out at the Firehouse (an appropriate name, considering her new hair color), in London Thursday night.
Lily stepped out in platform sneakers and a fishnet tunic top—an eye-catching look even if her hair was one shade of brunette. But Lily upped the bold factor with her new hairstyle: bright red locks with dark roots and bangs.
Lily is never one to stay in the safe zone, style-wise, so we're not surprised she took a risk with this edgy look. Just a few weeks ago she had bright orange stripes in her hair, so red really isn't that much of a jump.