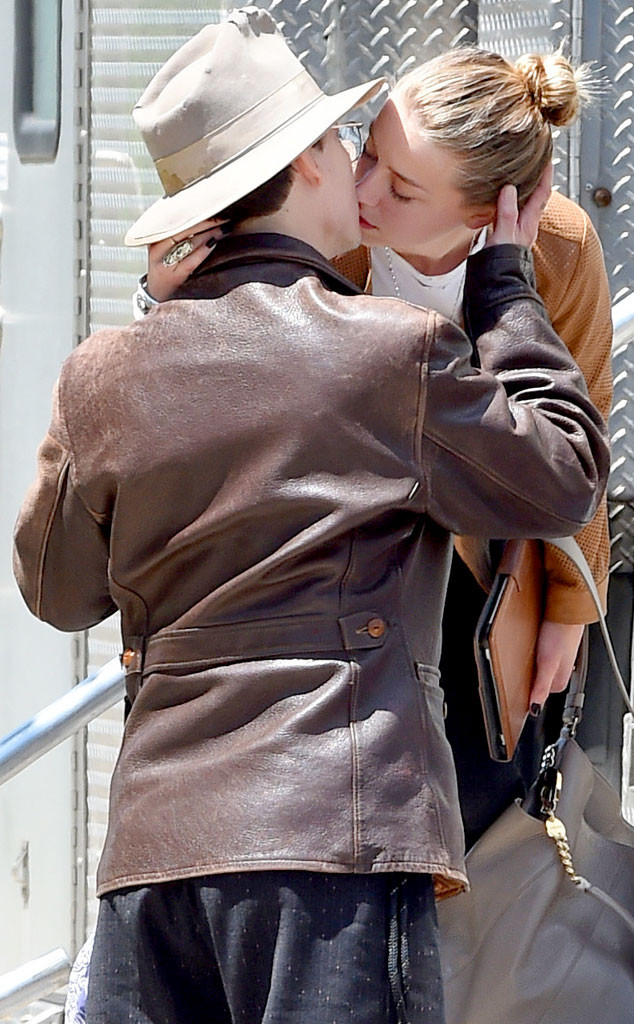 Ron Asadorian / Splash News
In case you weren't aware, Johnny Depp and Amber Heard are absolutely, head over heels in love with each other—and there are plenty of pictures to prove it!
The soon-to-be newlyweds have been gushing their love for each other throughout New York City with sweet PDA.
Heard and Depp began their affectionate excursion through the Big Apple by sharing a passionate kiss on the streets of the concrete jungle. These two are no strangers to sneaking a smooch in whenever possible, but it's still sweet to see.