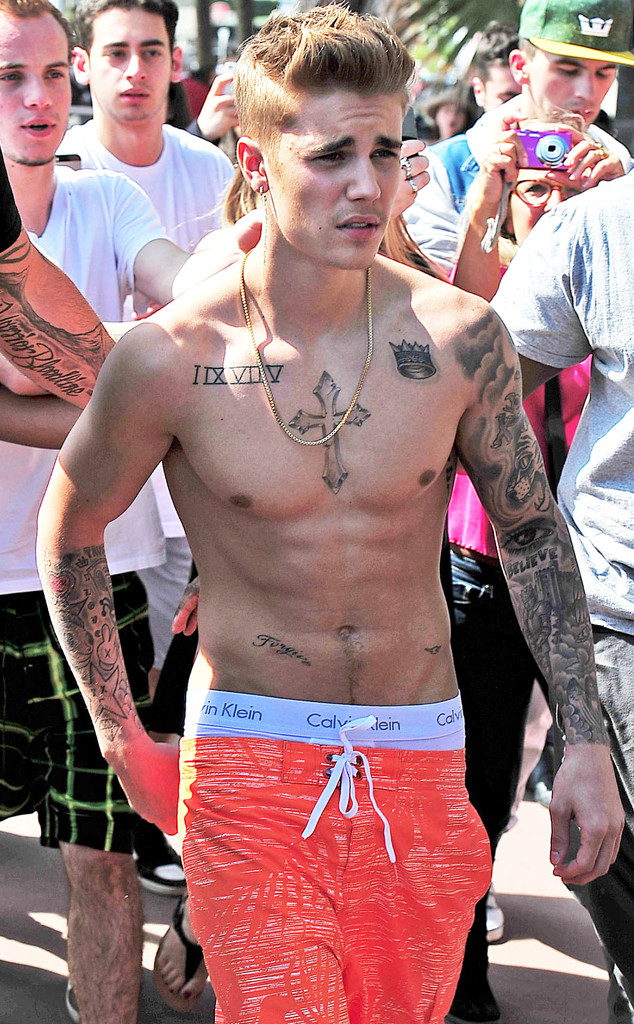 Xposure/AKM-GSI
Justin Bieber is "Looking for You" Beliebers, but before he finds you he might want to find some better clothes!
We kid (kinda), but the 20-year-old pop star, known for his rather eclectic ensembles as of late, was one of GQ magazines worst-dressed celebrities for the month of April.
The men's mag chose to showcase a particular outfit of the Biebs' consisting of white high tops, floral-printed shorts (although it's fair to say those fit poorly enough that they're bordering on capris), black shirt and jacket, silver chain and Nets hat--all worn together. "How are you the most consistently badly dressed person in America?" asked GQ. "How?"