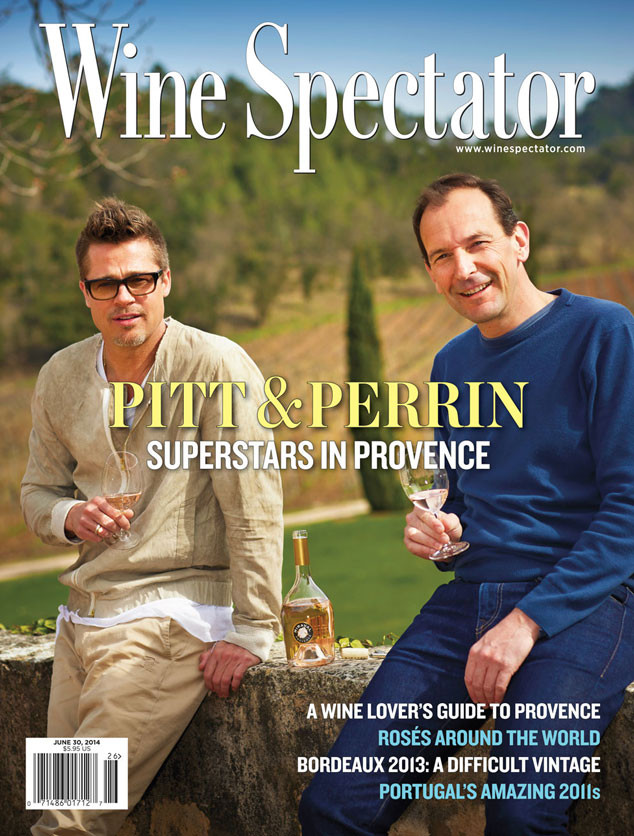 Wine Spectator
Brad Pitt has become a regular renaissance man.
In addition to his day job as a huge movie star, his architectural and environmental projects and being a father of six, the now Oscar-winning producer is also a vintner, he and Angelina Jolie being the purveyors of Château Miraval Côtes de Provence Rosé.
So who better to cover the June 30, 2014, issue of Wine Spectator than Pitt, who looks even better than that chilled glass of rosé he's holding, and his winemaking partner Marc Perrin?
"I'm a farmer now," Pitt told the magazine. "I love learning about the land and which field is most suitable for which grape, the drama of September and October: Are we picking today? Where are the sugar levels? How is the acidity? Is it going to rain? It's been a schooling for me. In the off months, I enjoy cleaning the forest and walking the land."